Only applies to the older straight sided splines and also only if the tooth width is a common one.
Got this in today.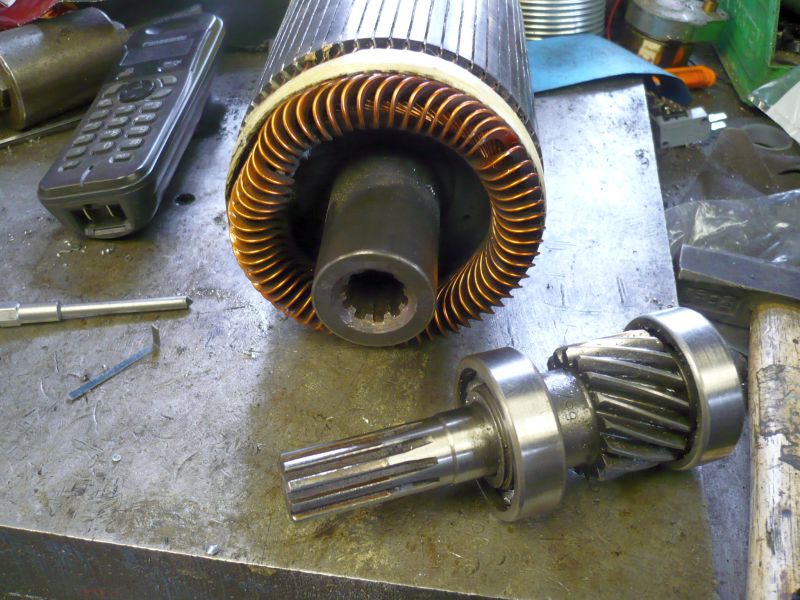 Some DC drive motor of some description and the motor has no front bearing, it relies on the pinion in the gearbox to keep it all in line.
Well this one whilst not looking bad has some bag in it, I reckon a new armature or pinion on it's own will reduce the wear to acceptable limits but not going to happen as no one knows who made these.
Well the pinion is going to cost a load so make a new insert for the motor to fit the worn splines. Quick measure up and I reckon they were 1/8" originally but now just a tad over 3mm so thinking if I make a new guide bush for the 3mm keyway broach and pop a hole in the bush 1/10 of a turn round from the keyway I can cut one and use the bush to index round ?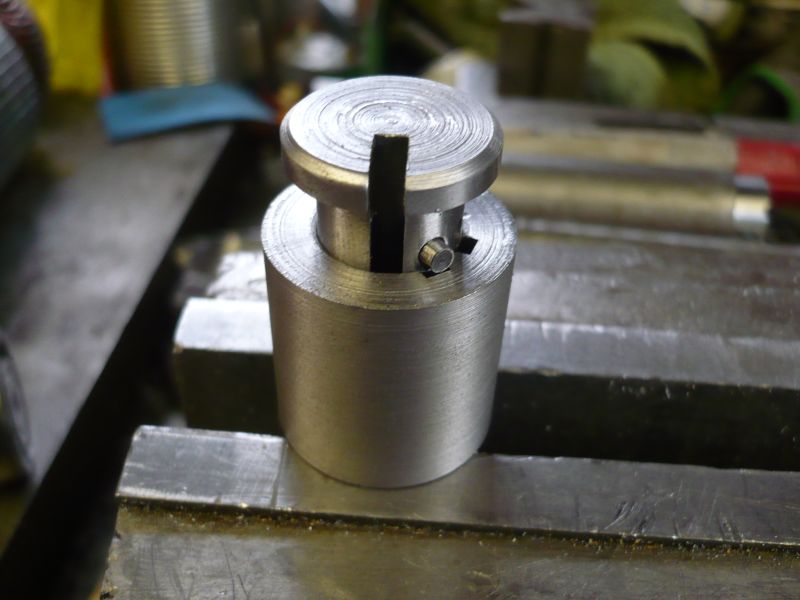 So three cuts per spline and 10 splines later this was tapped onto the pinion and after tapping it on and off in various position it was a bang on fit.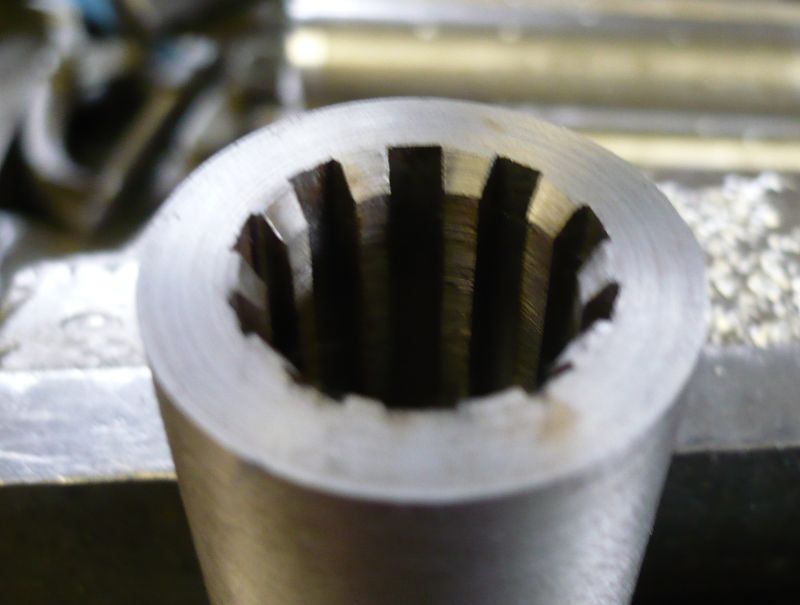 Bored the armature out and shrunk the new sleeve into position, seemed long winded but it was quicker than making a new slotting tool and setting the slotter up to do just this one bush, about 2 1/2 hours start to finish.