Post to be done over two days as it's half past dark here and knocked off for the day.
Don't like staying in the shop after dark because it's haunted !
Making a centring jig up, it's basically a very crude 3 jaw chuck that uses pegs instead of jaws. You drop pegs in to suit the job and tighten the bars up using a pinion then lock them off.
They fit on a 40" round Phenolic [ Tufnol ] plate 2" thick which goes inside a crack detection machine under water for testing aero engine parts.
These are normally 36" diameter but a job has arisen that calls for the 40" plate and longer arms.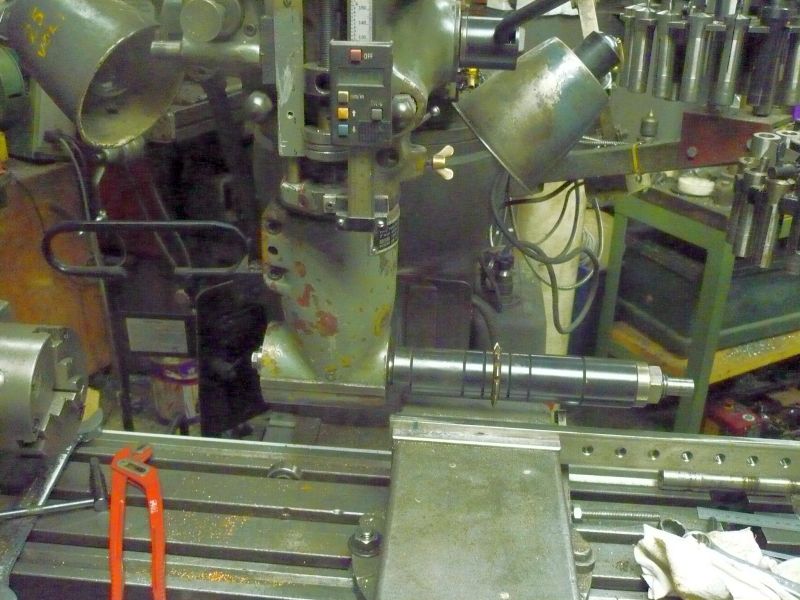 Problem with rack cutting on a Bridgy or similar is that the cutters are never big enough to clear the spindle or drive attachment.
In this case I have the horizontal head fitted but spun round 90 degrees sideways. I can't run this the normal way because the stainless arms are too long to fit front to rear without clouting the support bracket so it has to stick out sideways with no overarm support.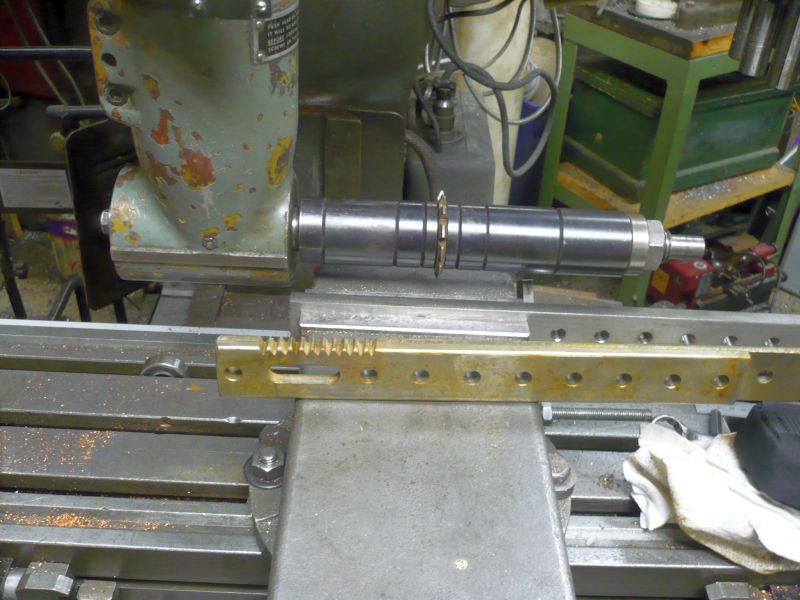 Closer shot of the setup plus one of the smaller bars as a pattern.
I'm hoping this works out OK as the stainless is horrible stuff, it's harder than a witch's tit and wants to work harden as soon as looking at it.
Follow up post tomorrow.