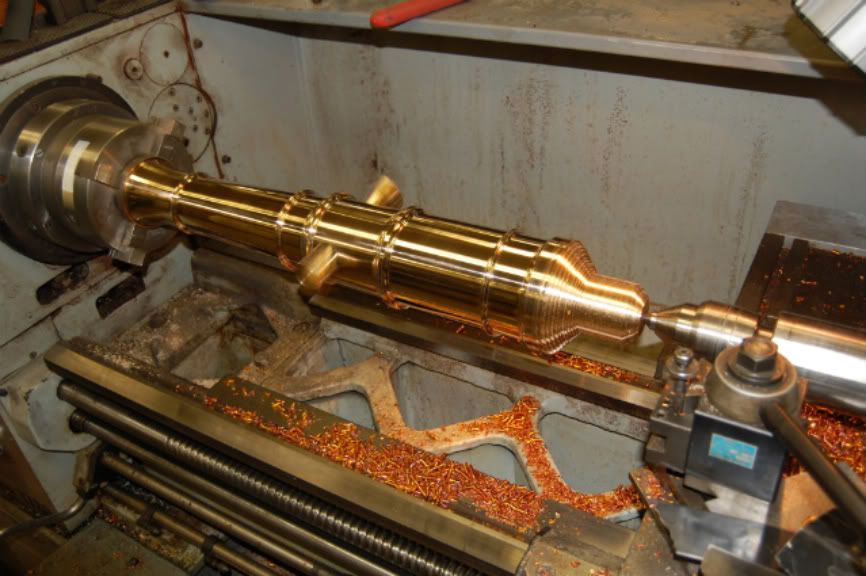 This shows the cannon in progress. The breech end has been roughed out,and is about ready for the final contouring and polishing.
You can see from the chips how tough this material was to cut.
Note that the trunnions are below the centerline on 18th.C. cannon.
There is a separate ring of brass around the muzzle to keep the chuck jaws from damaging the cannon. A small teat was left on the breech end,sticking out from the cascabel knob,which can be sawn off so there is no center hole in the finished breech.