This is the "build thread" for the part I was asking about last week. Please bear with me as I am gettting this done in the mornings before I head off to work, and I am traveling most weeks this month. but anyway here we go. Well not so much of a build thread as a tell me what I'm doing wrong thread.
First up is a 3" chunk of 6061 that I have chucked up and have indicated. it was off .002" I figured it was as close as I was gonna get it co I take a very light clean up cut.
[IMG]
[/IMG] Next up I face the edge to get it all nice and square.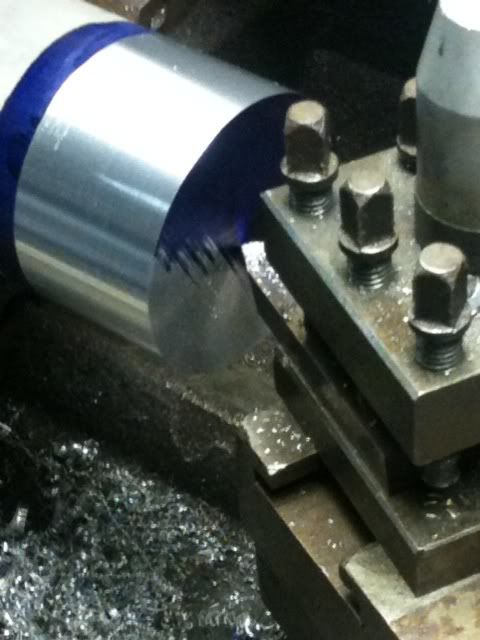 Looks like that saw did not cut it as square as I would have liked so I make another cut [IMG]
[/IMG] It looks like my tool was sitting below center, I'll be "borrowing" some shims from my feeler guages and bring it up to center. [IMG]
[/IMG] More to follow Keith