I recently got some tooling at my local scrap yard, where i get all of my tooling, at scrap weight, most of ti unused.
I found these replacable head end mill heads.
There are many more of these and they look handy.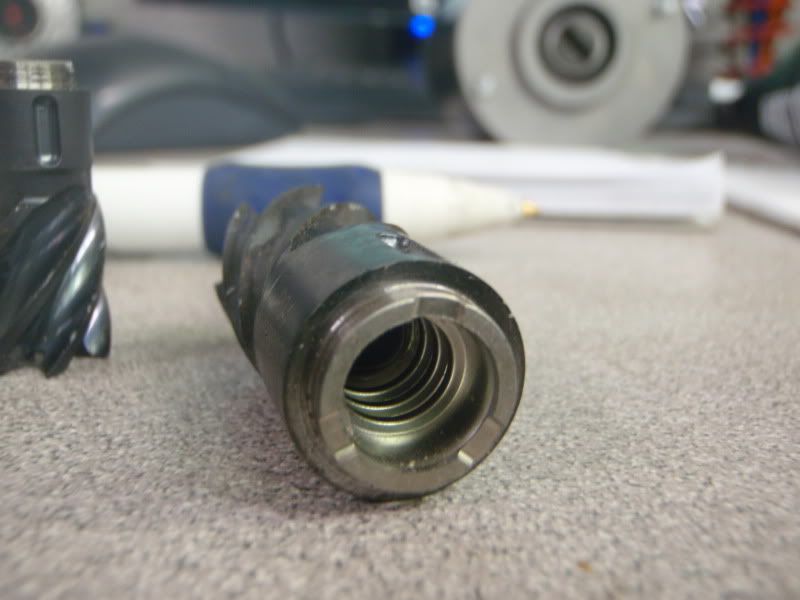 Only issue, I do not know who makes them. I did a google search of all the possible ways i could think of, and nothing. The MP3000 is the grade of Carbide as far as I can gather. The R04 is on two different sizes.
Sandvik and Seco makes the same thing but not this one. I would like to buy a shank for the one i have.
here is a link to the sandvik ones.
http://www.youtube.com/watch?v=l1rQSrQ1LtE
Any help would be greatly appreciated.