Wanting to make a small glass chimney for an alcohol burner for a hot air engine so a breeze won't blow flame out. Also playing with glass sounds like fun. So, need a torch for glass.
Made a ring burner with 1-5/8" ID. This works good using Oxy-acetylene but only for about 5 minutes as flame impingement generates more heat than the ring dissipates.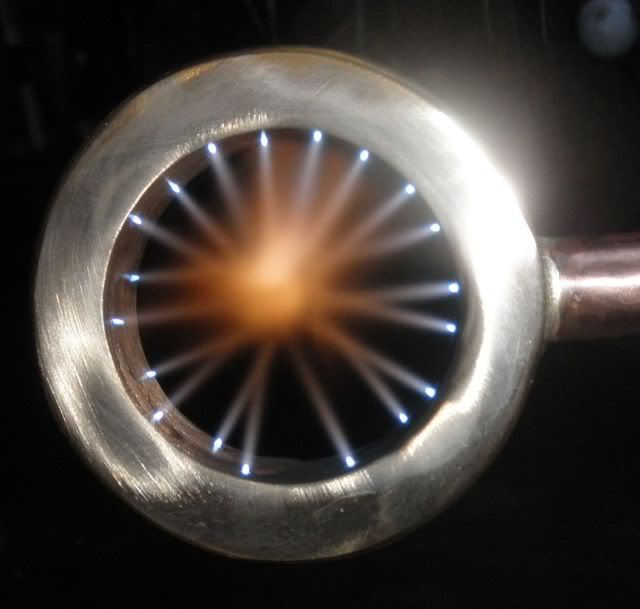 Made a pair of flat burners with each burner having 60 holes of .016" diameter. This don't work on oxy-acetylene as it will back fire as pressure is too low to keep flame from moving back inside tube and if pressure is turned up the flame wants to jump away from burner and go out.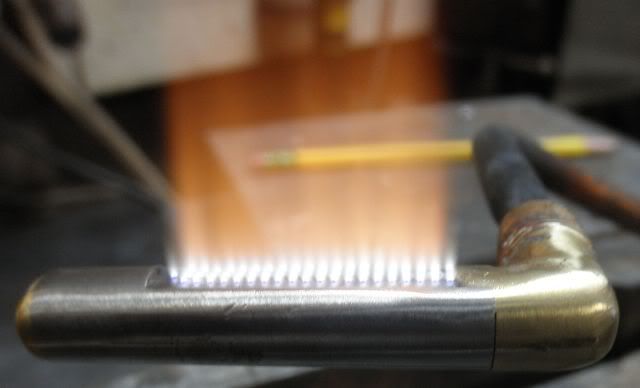 Is there a simple formula for deterring size and number of orifices for oxy/acetylene or oxy/propane burner/torch??