I just purchased a little 800 watt, 2-stroke generator: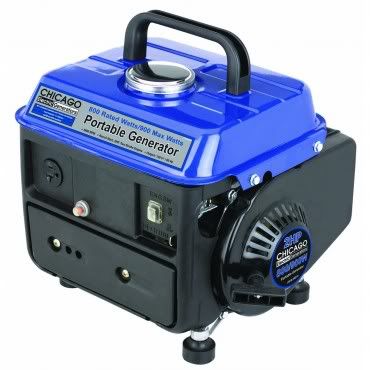 http://www.harborfreight.com/800-rat...tor-66619.html
The frequency holds well at 59-60hz, both loaded and unloaded, and I believe the freq can easily be altered by adjusting the rpm. The problem is that I am getting about 112 volt unloaded and 107 loaded.
Is there anything I can reasonably do to improve this?
I won't be running any electronic devices from this generator, but how close does the voltage have to be before I will start causing problems with, say, a refrigerator?
I have run it for a couple of hours with a halogen light for a load and it is quiet and seems to run quite well. Curiously, they recommend a 25 hour break-in at 50% load, which seems more likely closer to the 'breaking' period.