About a year ago- I got a freebie of a old LW indexing head that looked very neglected, but after lots of hours of full dismantle, cleaning, lubing, etc.. it has been restored to silk-like operation.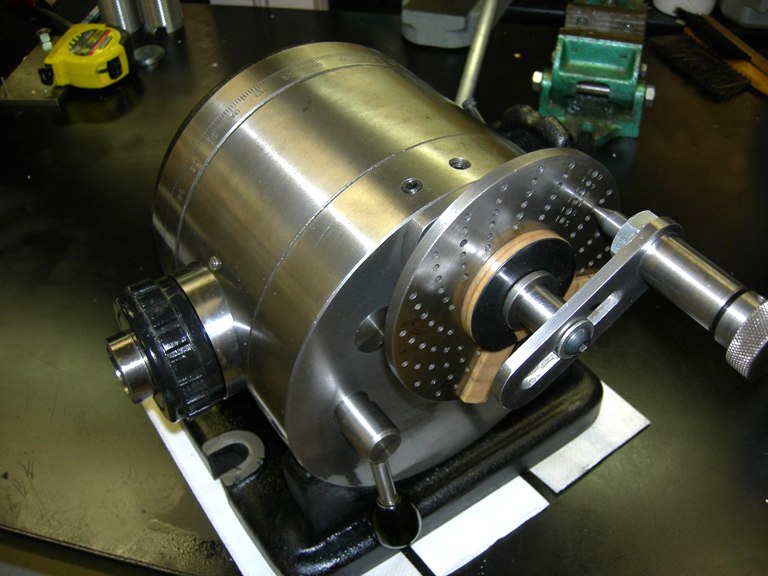 Problem is, it didn't come with any chuck. And it has an oddball thread size of 2-1/4 x 10:
Now that I'm much more confident in doing threading, I have several projects where I could put this old girl to good use. Since I can't seem to find any off the shelf chucks or backing plates with that thread, looks like I'm going to have to make one.
I've never tinkered with any chuck-with-backing-plate configurations, only switching out chucks on my lathe. So I have several questions about doing this operation.
What type of chuck do I buy to attach a plate to?
Best choice of steel type for making a backing plate?
What thickness would you make the plate?
And on the LW unit pictured above, does the plate/chuck just screw onto the threads, or should there be some sort of locking mechanism to secure onto the threads so it doesn't want to "unscrew" while under milling forces in use?
Thanks for the help, I'm sure I'll have lots more questions about this as I go......