Just was thinking the other day...
On this and other forums like it there is sometimes much discussion about how good is "good enough" in a given instance. Lots of us hobby guys work to standards that are much higher than one might be working in production environments, just because they like the challenge of pushing themselves and their equipment to the limit. Others are just fine with "good enough to get the job done..." Neither is right or wrong, but we do seem to sometimes expend a bunch of energy debating which is better
Anyhow, while I am very far from being any sort of perfectionist, I got to thinking about all of this recently after finishing up work on a project with my 10 year old son. Being 10 and a boy he is all into Star Wars stuff and had been wanting to make a light saber replica, as he had seen some that some folks had made on the web. So starting with a chrome bathroom sink tailpiece we worked on it for a while and came up with this: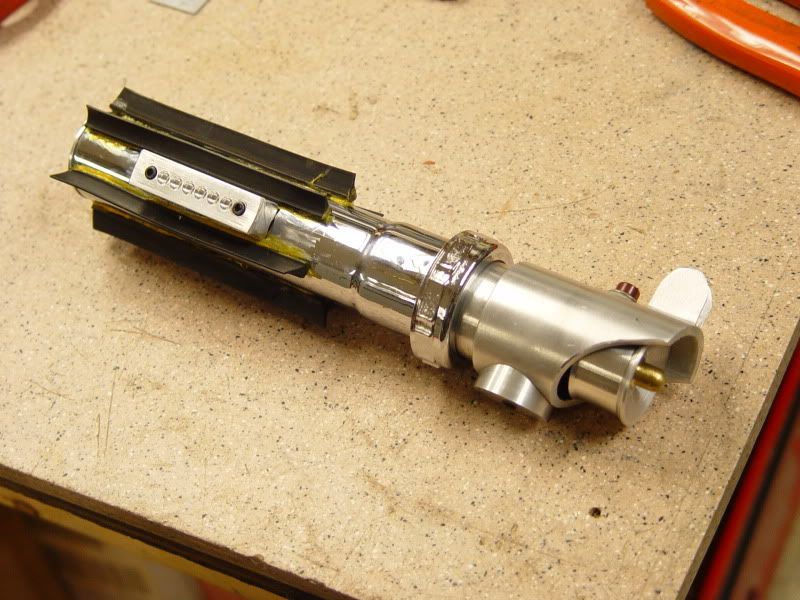 The funny thing is, that if you look at the black handgrip part at the left side of that photo, those are made from the rubber cut from old windshield wiper blades. We glued them on with weatherstrip adhesive, and you can see the glue has gooped up on the black and looks pretty messy. I was bugged by that and told my son that we could fix that by scraping off most of it and painting the edge black so it will blend with the rubber. He stopped me and told me not to, as it made it look "really cool!" and that it could now be the "Golden Light Saber."
So what I saw as flawed and sloppy workmanship was actually a
feature
in the eyes of my customer(!). It spends a great deal of time hanging off of his belt these days.
It is sometimes better to be lucky than talented, I guess.