And is there a danged "e" in the middle of "machineable"? Haahaa. Man I got a horrible education. Working on that .... anyhow ..... onward here.
Most of you have seen those red shock absorber bushings made of (usually) red urethane. I need to come up with a replacement drive cushion for these older motorcycles. They would replace these old rubber "cartriges" that are hot-pressed into the stock wheel. Those cushions are not available (and never were) from Honda, but many of us that ride these 1980's machines are having to deal with this issue.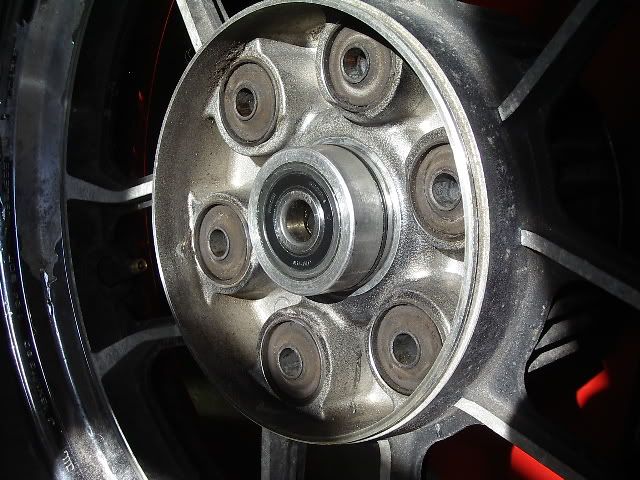 This "drive spider" (aka "driven member") simply presses into the cushions easily by hand.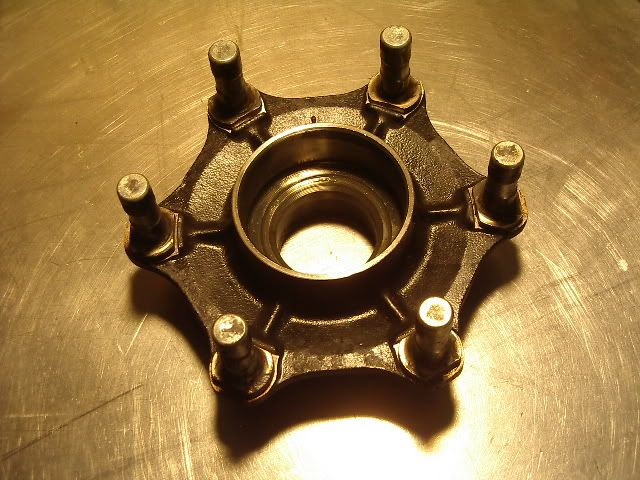 It looks like this when it's all assembled. The splines on the driven member mate up with the splines on the drive member. Away we go! The drive spider is located l-r by an o-ring on the splines. The o-ring slips into a groove in the drive member to locate the driven member in the proper spot within the wheel, so that it stays centered in track. The drive cushions do just that. Cushion forward power drive. The wheel itself stays centered by the use of several spacers fitted on the axle on each side of the wheel.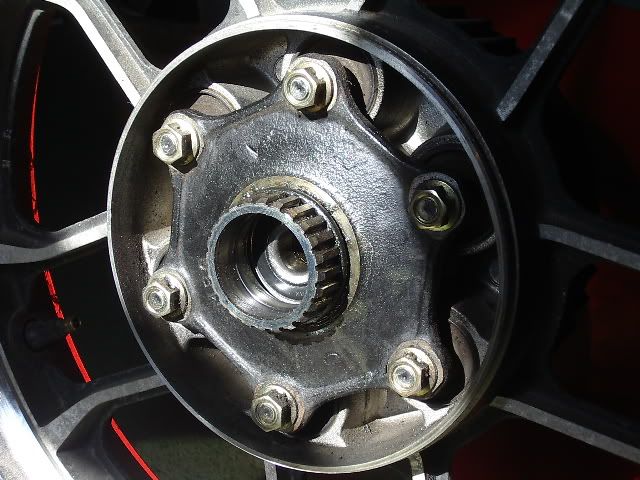 My thoughts were to replace them with cast urethane cushions Without getting into the engineering deets, the harder durometer of urethane is of zero consequence in this case. They don't align the wheel, the bike's weight is not supported by them. All they do is cushion the drivetrain from harsh engine pulses. That's it. Other bikes that use this exact same wheel made by the same bike manufacturer and the exact same engine use no drive cushions at all. So that implies that the actual durometer of these cushions is of little importance. They are only on some bikes to make them more "delux" with smoother riding/less perceived engine vibrations etc ...
Never the less thay ARE on there.
Anyhow, I either must make precise molds and cast new properly sized cushions for the drive section, or use some existing urethane bushings and machine them down to spec. That is, if this stuff is workable at all. Biggest problem seems to be fixturing. How to chuck-up something that is a bit squishy and not have it whacked into distortion during material removal. Mandrel of sorts perhaps?
Anyhow .... just thought I'd ask. You never know what kind of experience people have until you ask.
Thanks tons.