Picked up, for a very small amount of money, a Hilger and Watts "stride level" which appears to be in perfect condition.
The only model number for these I can find on the web is "TB.40", but there is no such model number on the level I have. There is a series number, and "O17S", which comes up empty.
Unit looks just like a TB.40, but.....
The only spec I can find, for the TB.40, is 0.0012" per 10 feet sensitivity, although this one seems not to be that crazy sensitive. Maybe the spec is given in a slightly different way.... as in the least error that is made visible.
There is only one hash mark, you match the ends of the bubble in a mirror arrangement similar to using a navigation sextant.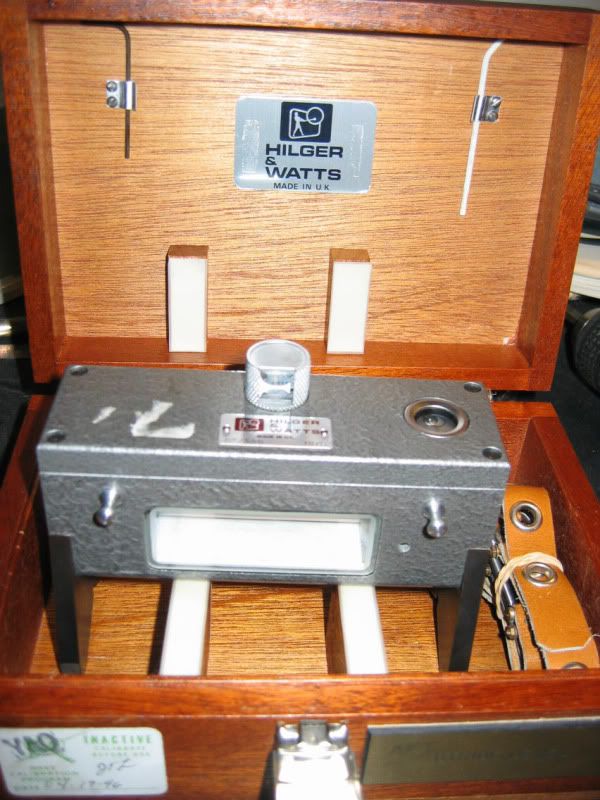 P.S. the sale was packed full of goodies.... Moore Special Tool end measuring rods, tons of indicators and other measuring stuff, gage blocks, 30" Cadillac gage, 2 lathes and a BP clone, pantograph engraver, etc. The deceased owner had been 60+ years in the trade, both employed and on his own.