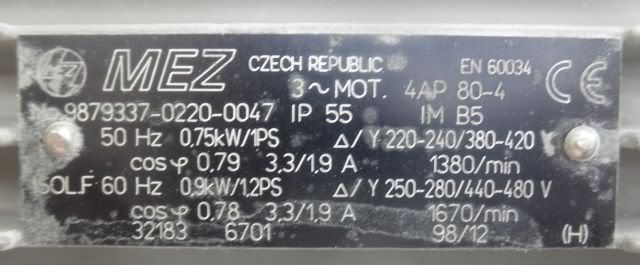 Helping someone to change his hydraulic pump motor from 3 phase to single phase and wanting to use 115 VAC if possible.
I don't understand this motor rating. Would a standard 1725 rpm motor of 1-1/2 hp rating with capacitor start work for a replacement?
A VFD with 115 VAC input doesn't seem to be an option for a 1-1/2 hp motor.