Many DC motors in fork trucks drive a hydraulic pump thru an Oldham coupling.
These are neat devices that allow a shaft to be out in two planes yet still connect them without ripping a coupling to pieces.
More info here:-
http://en.wikipedia.org/wiki/Oldham_coupling#Oldham
.
In many cases the end of the shaft has the tongue directly machined into it. When they wear they wear the ears off the ends on opposite sides to correspond with the loading. These can easily be repaiered with welding and regrinding back to standard.
Occasionally they can twist the tongue off all together and you can often get away by cutting a mating slot across the end and letting a flat piece in and welding.
Couple of weeks ago I got one of the new series of fork truck motors in for this type of repair. Instead of using DC motors that run off the vehicles own batteries and can work out very expensive, some cost 6K each they are now using off the shelf three phase 440v AC motors, read cheap and an inverter that takes the 36v / 48v of the vehicles batteries and inverts it to 440 volt 3 phase, which works out about the same cost but far more reliable [ usually ]
This motor had screwed the drive dog off the end. forgot to get a picture nut in this close up of the repair you can see the broken part on top of the bearing diameter.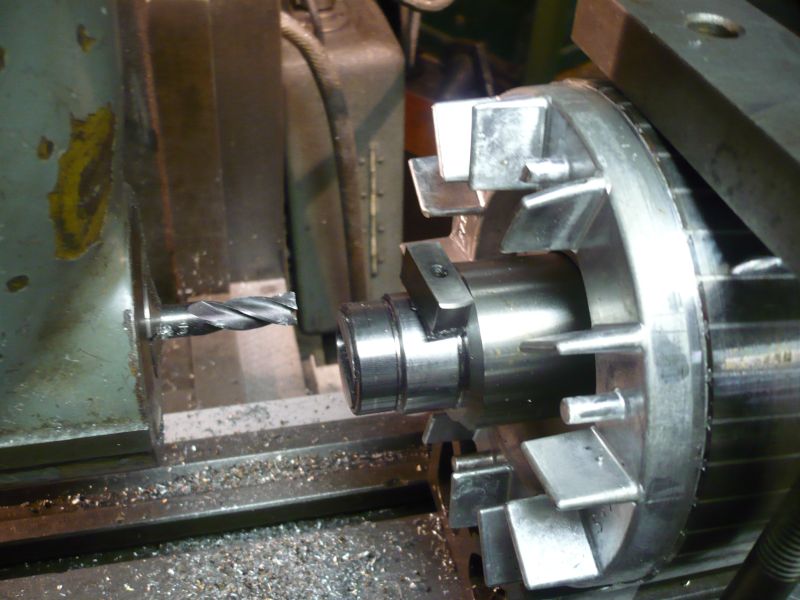 Can't weld this back on as it just wouldn't last, can't mill a straigh slot as the bearing fits right up to the end.
So decided to make a blind pocket and sink a hardened key into the pocket.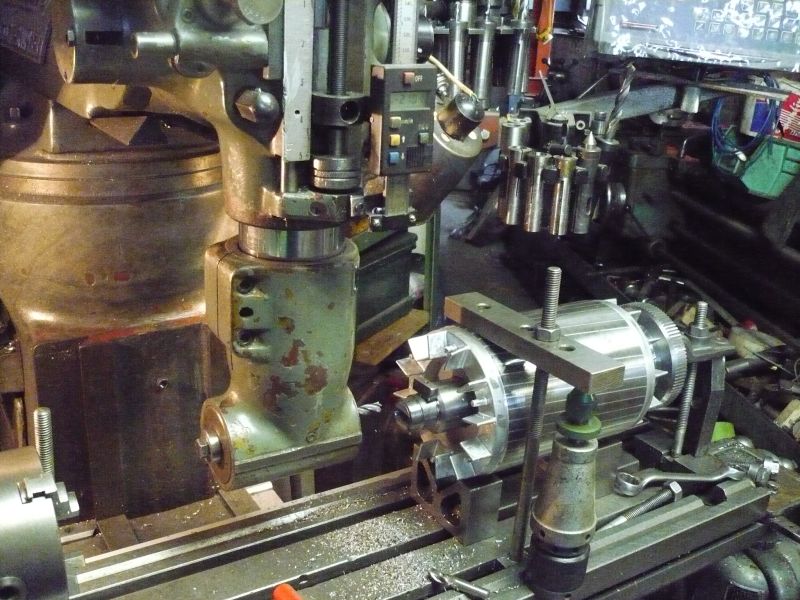 Overall view of the setup, armature on vee blocks and clamped firmly to the bed. Horizontal attachment fitted to [a] turn the drive thru 90 degrees and [b] try to stiffen the POS Bridgy up.
Using the Z DRO to find centre and the Y DRO for width a slot was put in 30mm deep.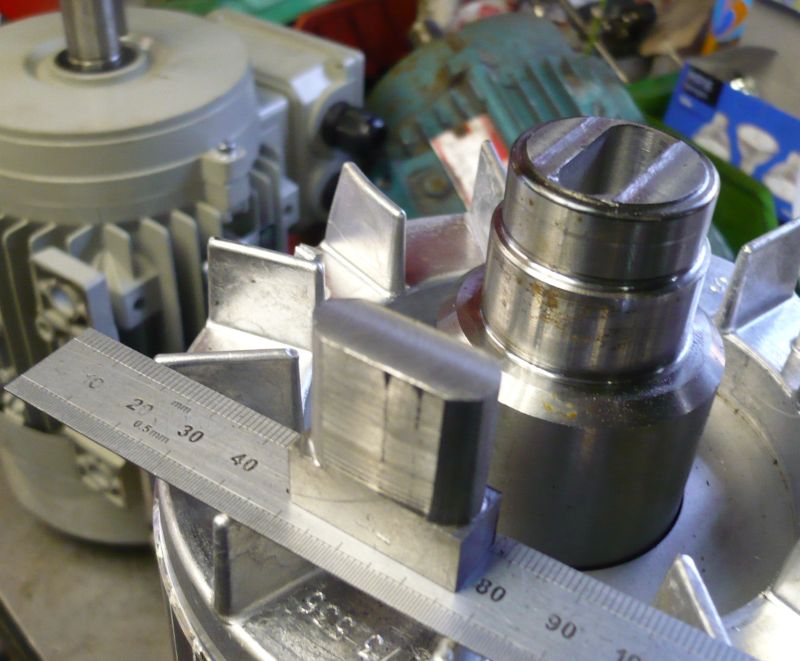 Piece of gauge plate was ground and milled to fit, then loctited into position.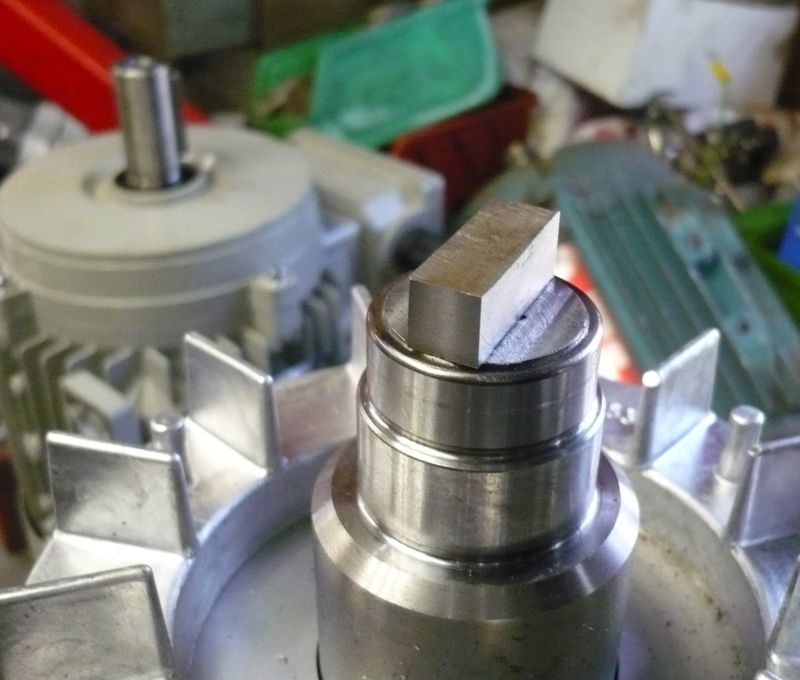 End result after coming back from hardening and cleaning up, pressed in with a dollop of Loctite and the job is probably stronger now than when it was new. The bearing will prevent it from trying to splay the shaft.