Like Frank Ford, I love these magnets, especially the 1"x1/8" round. The two times I've glued them they create a white foam that dries very hard.
1. Aluminum was the metal I used
2. and a plastic flashlight
I would glue each piece with some gorilla glue: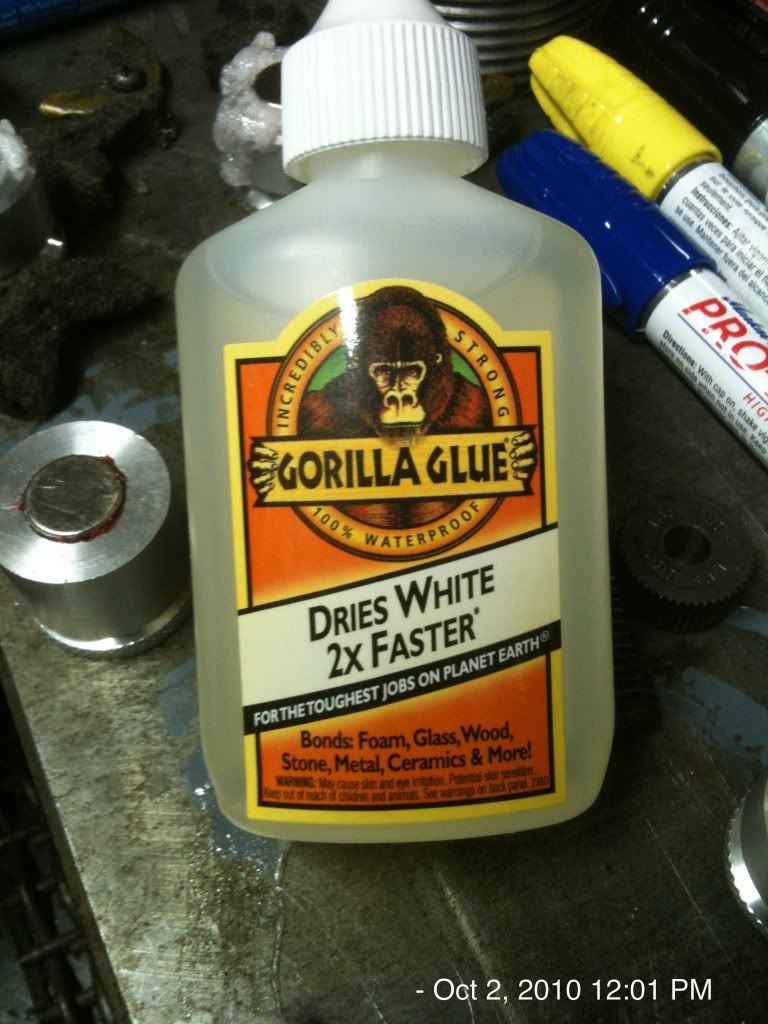 the outcome is that the bond seems reduced, because the mags will come loose within a short period of time.
what do you use to attach neodymium magnets to various surfaces.
Rob