Hi everyone, haven't posted in a while.
A few months ago, my nephew was given an old turn of the century
Goodell-Pratt lathe as can be seen on Tony's uk site.
The lathe had been sitting for decades in the loft of a barn with
a leaking roof apparently.
When he brought the lathe to me to see what I could do to help,
he had already gone over much of it with a wire wheel.
The headstock spindle was broken in two pieces, followed
by the two of us breaking off the spindle nose end in an attempt
to remove what we thought was a taper fitting of some kind.
No matter, as the plan was to replace the spindle with one that
would accept readily available wood lathe spindle chucks, face plates
and such.
Fiddling around with the machine over the past few months, this
is the level of progress to this point.
First pic shows a temporary assembly of lathe and drive system.
Next shown is a better view of the drive assembly.
The following shows the old broken spindle and the new replacement
spindle that I turned for the lathe.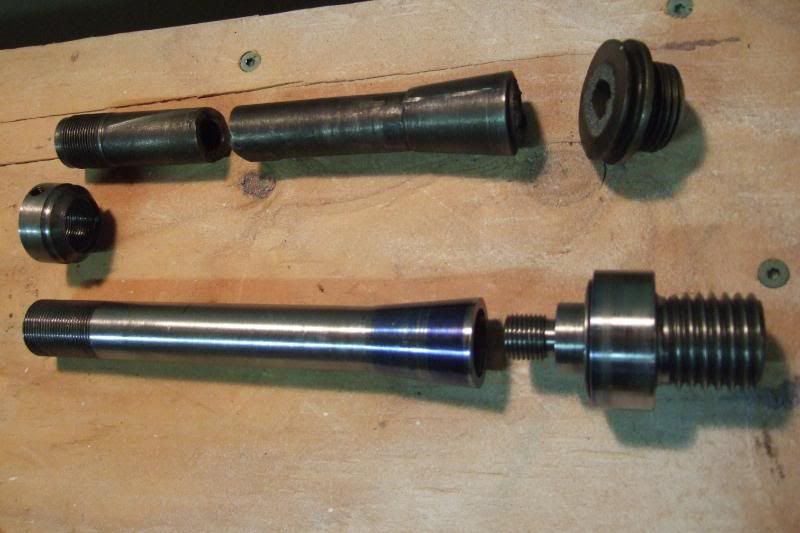 As you can see, the new spindle is comprised of two main parts,
including the main spindle shaft and a seperate spindle nose end
that is threaded into the shaft end with the taper.
More on next post........
Mike