Background story first.
We have a show coming up this weekend and will have two of the CNC there running under power, small XK1 and larger KX3.
We try to do different things at the shows or it gets boring - yawn.
This year I fancy doing a multi throw crankshaft, quite hard to do in a lathe as you need to throw the blank off centre to do the journals and can't use steadies.
However on a mill if you time the A axis to the Z feed you can do all the journals at one setting and even employ a vee steady underneath for support.
OK question now.
Look at this drawing.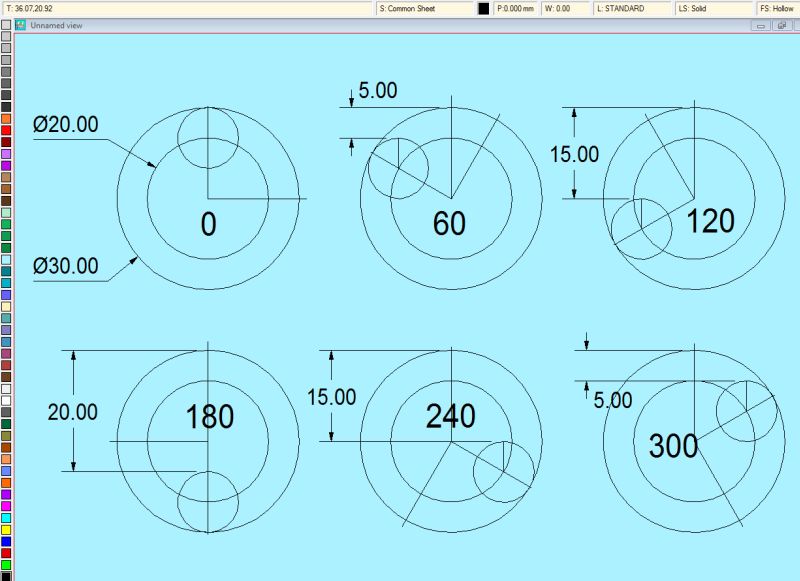 Small circle denotes the crank pin and everything else is given, because I can't remove all this metal in one go I need to feed the Z down a bit then do a full rev then increase feed until it's gone full depth, in this case 20mm.
What is the formulae of the relationship of Z [ vertical feed down ] to A [ rotary axis in degrees ] ?