2 new old mills being picked up tomorrow some horse trading and 75$
got em for me
one is (I think) a cincy 08 production mill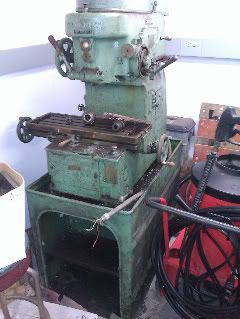 Has a normal table not the rotary one.
Good lord is the quill on this thing big.
The second is a garvin no1 universal mill converted to vertical using a tree mill head I dubbed it Frankenmill
It's been converted from 3 phase but the original tree big flat motor is included
I thought it a good deal for 75$ and some stuff I wasn't (nor ever would) be using
Question
Is there anything I should look out for on these. Known problems?
And how exactly do you work the collet system on the tree?
Now off to make ramps to load these hunks of iron