In the pix below is my newest acquistion: it is a 15 inch disk sander/grinder, but I can find no manufacturers name on it anywhere. The motor is made in the USA, but it could have been changed out at some point.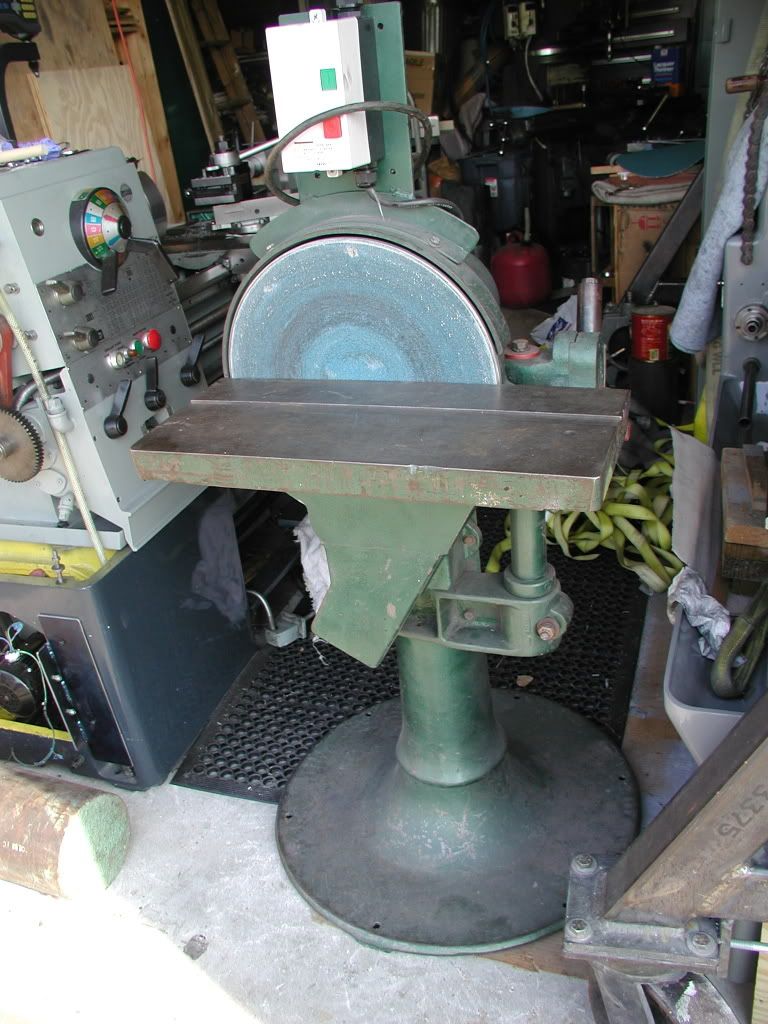 The table can be swiveled out of the way for access to the disk as shown in the second pic.
Anyone know its origins or maker?