I have started to repair the table travel shaft bearings and seals. I am going to install new Torrington needle bearings and seals in it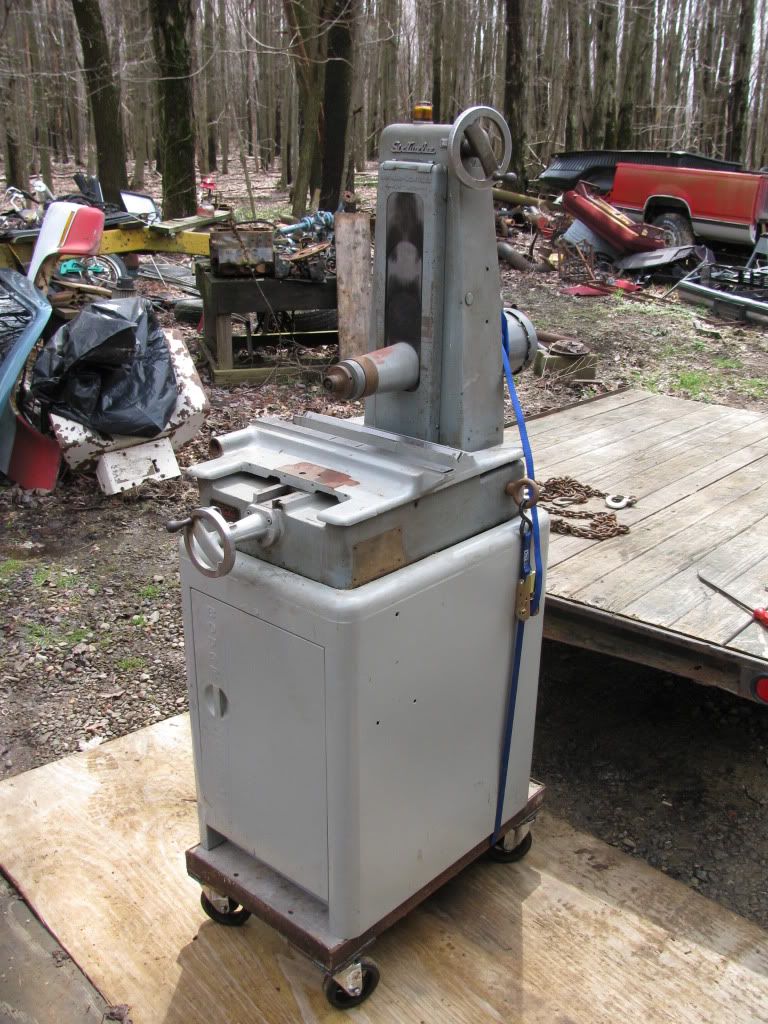 When I bought it the table travel shaft and crank was already out of it, the pieces were in a cardboard box and I had to figure out how it went back together. The PO had taken it apart with what looked like a BFH and a punch.
Eventually a new shaft will have to be made but until I can get the tooling to build it. A clean up of the burrs on and the mushroomed end of the outer shaft will have to do for right now.
I was working on my shop gutters and the rains came again so I decided to work on the SG today. I started out by removing the mushrooming on the crank end of the outer shaft with a file. Once the outside was cleaned up and fit into the crank, I used a rat-tailed file to remove the burr that the punch drove into the bore for the torsion bar shaft. Once that burr was removed I had to straighten the torsion bar shaft so it would not drag on the bore of the outer shaft. I got the torsion bar shaft straightened out and now I need to get the new bearings and seals for the shaft ordered on Monday.
While I am waiting on the bearings and seals I will have to build a plate to correctly attach the SG to the base cabinet, the holes do not quite line up correctly. And the PO had removed the leveling feet also. I am going to make new feet, with hockey pucks as vibration isolators. The threaded adjusters are 7/16 - 20, I think, I will get four bolts and machine a radius on the head of the bolt leaving the enough of the hex to allow a for a wrench to adjust it. The foot will have a corresponding radius in the center for the bolt to rest in.
I am in need of the surface grinder as I have to sharpen the chipper knife in my chipper/shredder so I can finish clearing some brush and small trees for the expansion of my orchard.
Dan.