I saw this a few days ago on CL, and said " I do not need this, that cabinet is too big, that would be crazy".
So today, I "got a message" to call the number.....called, and the guy (who builds dragster chassis) still had it, and didn't sound like he had had many calls. So off I go and buy it, like any crazy man.
So I have lots of work to do, which I do NOT have time for, and don't want time for, since we need to be busy at work....but.....
Now, I got it for a price that would be a good deal for an Atlas lathe, so I probably am OK there despite the good, bad, and ugly. And there is some of each.
Here is the grainy CL photo, which I won't keep up too long, I didn't take it. But I have no other pic of the thing together right now.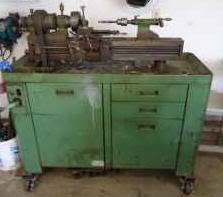 detail photos Note that the bed is off the cabinet, and the headstock was also pulled from the bed. So some photos are odd-looking simply because the bed is laying on its side on some 4 x 4 lumber cutoffs.
Apron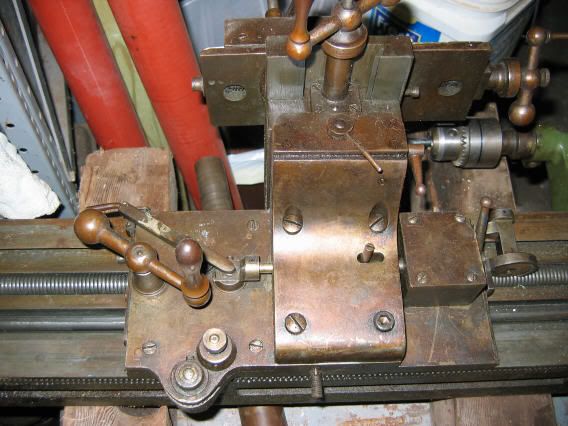 Carriage top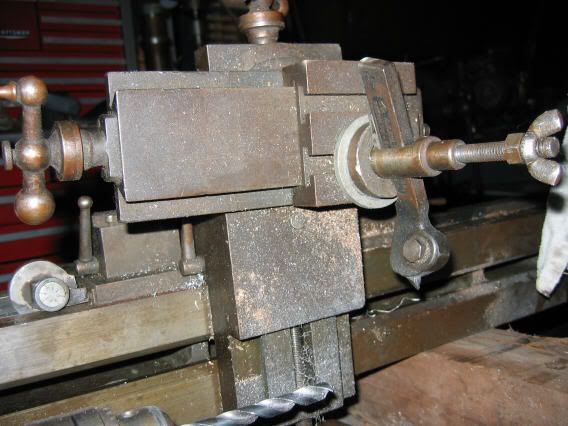 Tailstock