Hi all.
As you all have been so helpful in the past, I thought it only fair to show you some of the projects that didn't turn out as a pile of scrap.
By no means do these even come close to some of the work I have seen and been blown away by here but I, at least, am pleased with them. Enjoy
1. Thumbscrews to replace the allen head bolts that hold the gearcover in place on my chinese 7x12 'cause I never seem to be able to find the key when I need it and the cover was getting left off and swarf was getting into the teeth of the gears which are plastic.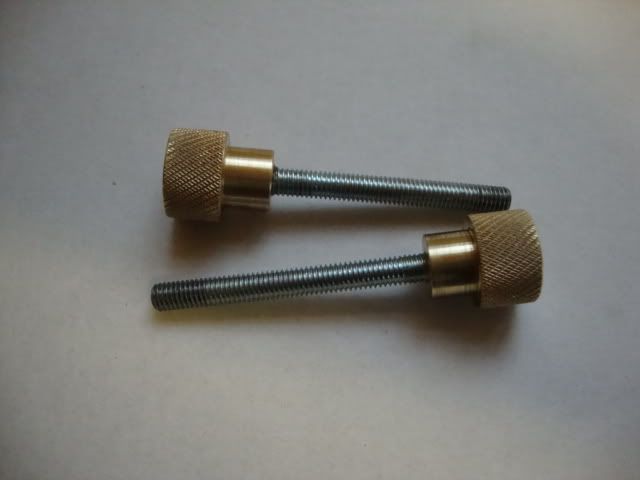 These were simply a length of M5 thread with the brass (Yeah I know
) threaded to take the studs and epoxied into place.
2. Chuck adaptor for fitting a small chuck to my rotab.
Made from a piece of wishiknewium from the ( Now large) scrap box, threaded to M14x1 to take a small three jaw chuck as used on Unimat and smaller chinese lathes, with the back drilled and tapped to take an M8 bolt and washer to hold the MT3 stub taper in place on the rotab.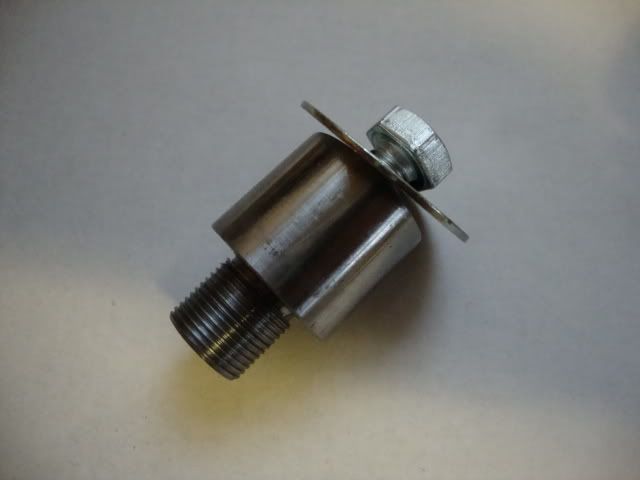 Not perfect as I'm not entirely convinced that the rotab has an MT3 taper but it works well enough (When I remember to tighten the chuck down properly (Don't ask)
3. Magnetic base magnifier
With the failing eyesight, I need all the help I can get some days. So, with the help of a couple of lens elements from an old OHP projector, I find I can get roughly x10 magnification with this, which makes things much easier when trying to dig swarf out of ones fingers.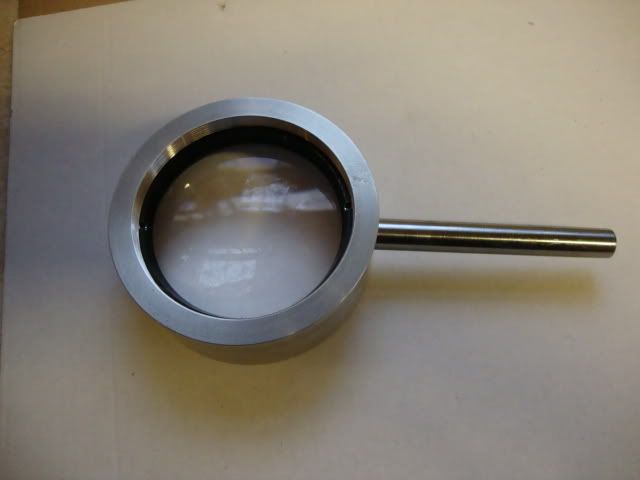 Not used all the time (Yet) but a godsend when it is needed.
The retaining ring is the original from the OHP assy
The main body is aluminium 'cause that's all I had that came close to the right size. And the shaft is roughly six inches of EN1A threaded to M6 into the aluminium
Continued in next post