progress......
The crosslides are probably DONE......
Couldn't do much about the areas where metal is missing..... I wasn't really on-board with cutting the metal to a clean edge..... I thought, perhaps wrongly, that I would be letting swarf in if I did. I suppose it might get in anyhow, although I did round off the missing areas so it will more likely get wiped-away rather than caught and scratched across the ways.
I have been looking at the bed, and it appears so far that the topside V is pretty well untouched, and can be retained as a reference. So I am provisionally not going to do ANYTHING to the V, which will probably preserve the factory alignment of headstock and maybe the tailstock base. Anything except de-burr it, and make sure it has no rusty films, that is....
Cross-slides: base and crosslide (base on left)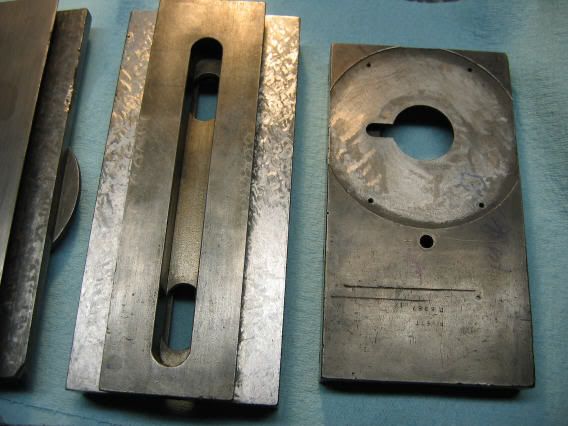 Compound slide and compound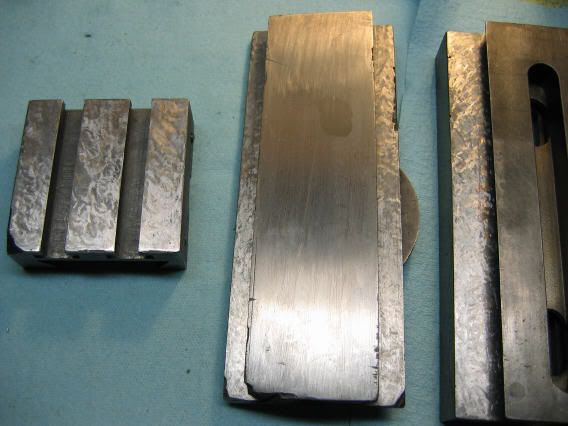 Closeup of a scraped surface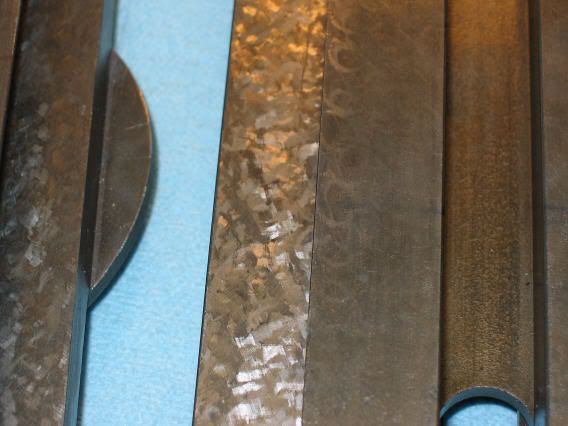 A view of the bed's top "V", after a not very extensive bit of cleaning up. Basically rubbing with very fine closed-coat sandpaper and oil, and a little going-over with a burr file. Top surfaces not really touched.