Well I meant to post a thread on some of my summer time projects, but I was working 12-14 hours a day and never could find the time. 'Course it's not much better now!
Anyway, one of the projects was modifying a Hitachi 48" bucket. Her hips were a little too wide so I cut the sides off and took off 8" from either side before slapping the sides back on. It was quite a welding/torching project, as you can imagine.
First step was making some reference marks. I measured 8" from the side of the bucket down and left some dashes to find later.
Next: cutting it up! The bottom of the bucket was 5/8" and could be cut with a plasma cutter. The front of the bucket where the shanks are is much thicker! The body is about 1.5" thick and I had to cut through the weld between shank and side. That added another 1" of material.
Please note that it is extremely unsafe to work in, on or around something that has not been properly supported. A forklift is NOT an acceptable means of support. Do as I say and not as I do!
Next I had to actually remove the sides! A little persuasion with a 20 ton jack was neccessary.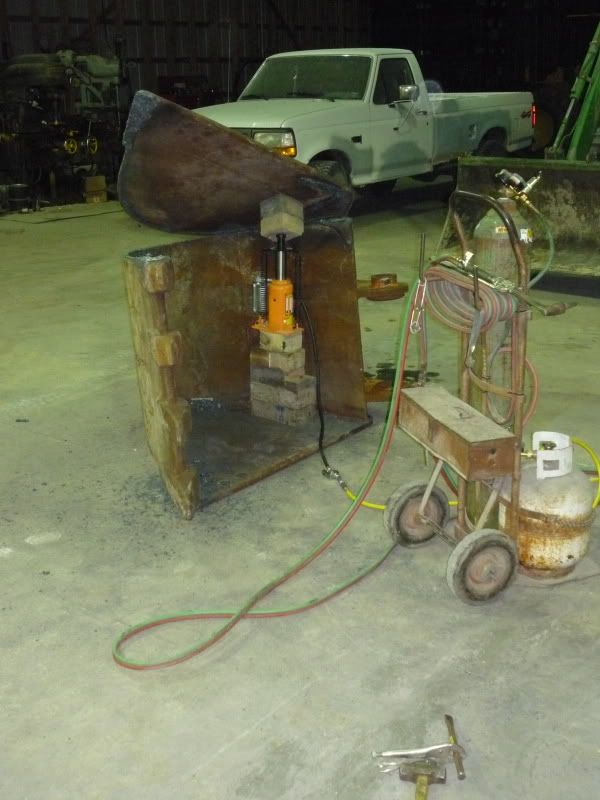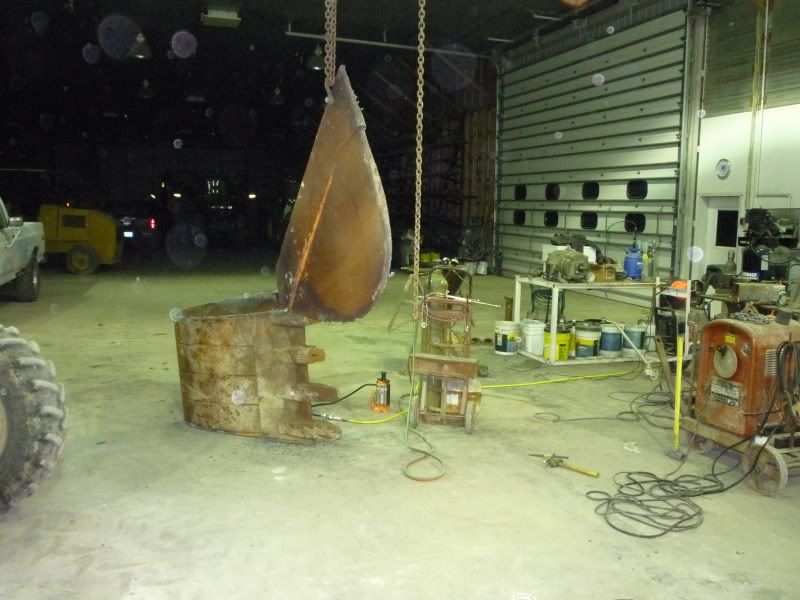 After cutting the sides off it was time to trim it. I used the dashes and some masking tape to make a line that had the proper curvature. I chose to modify it slightly so the bucket narrows a little faster than it did previously. Although the volume of the scoop was decreased, it greatly reduced the probability of the bucket packing solid. It's now been in service for several months and used by several different operators and, even in super sticky clay, they haven't had any problems with the bucket not clearing.