I received the LeBlond lathe I mentioned a while ago in this thread:
http://bbs.homeshopmachinist.net/showthread.php?t=50616
Here it was in the old place before I got it: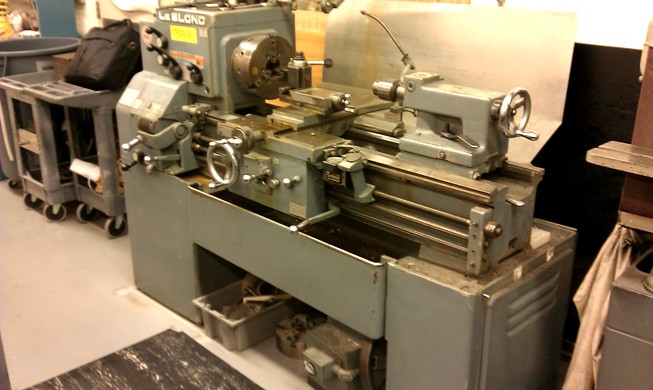 I tore into this old girl, looks like she was never abused but never really maintained a whole lot either. At the end of each work day, I tend to clean my machines- clean all chips/swarf, and wipe them down. Some say that's way too anal, but it sure is nice walking into a clean shop in the morning ready for another day.
I don't think chips were ever cleaned from this machine.... Decades of caked-on-crap in/on just about every surface/corner. A LOT of cleaning this week before doing anything else. I called LeBlond service and this machine is dated to 1968.
Under all the crap seems to be a very nice machine, but needs a good dose of TLC.
...pics in the next post