Look what I got ! It's a charming old British Raglan 5 lathe that I rescued from the back room of a local research outfit who bought it new in the 60s as best I can determine. Not shown, but I do have the splash guard (had to take it off to strap it down to the trailer for lugging home). Also, I have a 3 jaw chuck and the 4 jaw.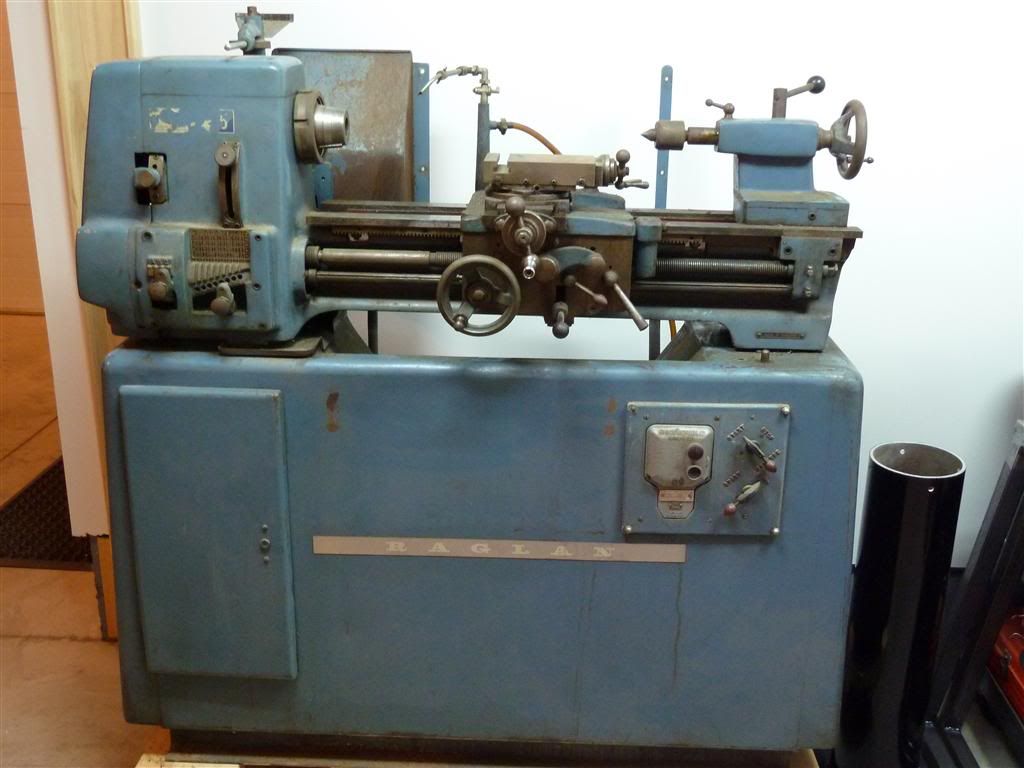 I don't have a tool post or spanner wrench for the L-00 spindle.
And speaking of the toolpost - how does one remove the topslide on this so that I can clean it up? It's very hard to move. Mess of rust on it as well as you can see in the picture.
I know very little about lathes other than what I have read, so this is going to be a bit of a learning curve for me. I expect I'll be firing up lots of questions pretty soon...
I've joined the yahoo Raglan group but it's a little quiet over there compared to here, so I figured I'd proclaim (...maybe gloat a bit) about my new acquistion here too.
Thanks for looking.