After a week of being snowed in with cabin fever peaking, we decided to seek out more snow...
The crowds sucked, the snow was awful, wind was howling and visabilty was zero. Oh... wait... that was last week in my yard!
Stevens pass today. About 60 miles east of me.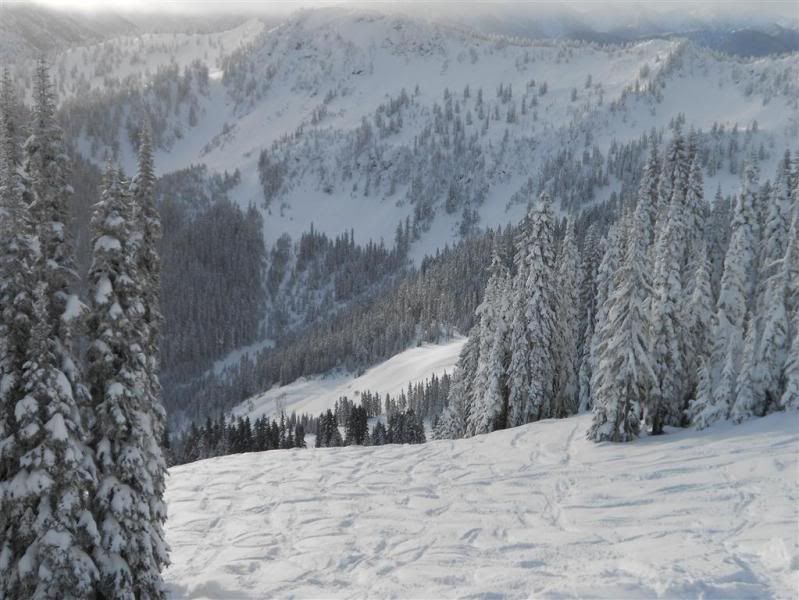 The wife - 60 next month and can out ski anyone on the mountain!
Yep... It's as steep as it looks!
The snow was a good as it gets in the NW... and today pretty good for anywhere!