Hi folks -
I am slowly picking my recent lathe acquisition apart for cleaning, and discovered a quirk on the swivel portion of the top slide. There were two little shiny spots on the horizontal part of the slide near where the set screws go in to clamp the swivel.
Wiping off the oil, I discovered that the metal is actually slightly bulged up at the point where the screws enter the casting - and in one case there is a noticable bump on the surface that has been partially worn a bit.
Here's a picture of the topslide and the offending spots. You can see the top screw is actually some weird home-brew looking allen head screw with a trumpet shaped head. The flare has obviously been pushed into the casting too far and the top surface where it's so thin, has buckled up as a result.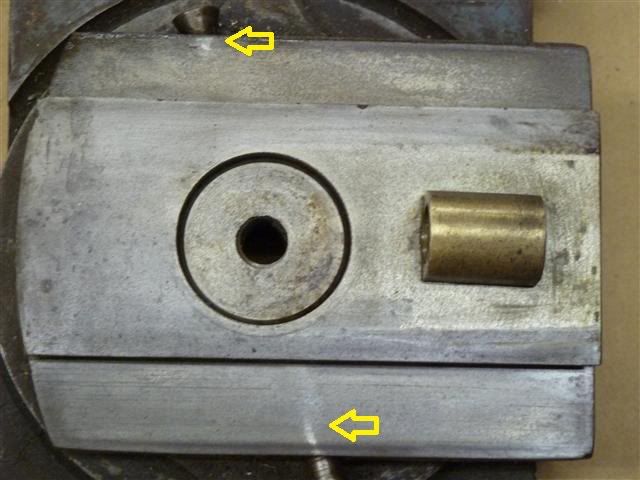 Here's a shot of the side - it turns out someone must have re-bored and re-tapped these holes for 5/16-18 because I have learned from someone that has the same machine, the stock ones look to be 1/4-20.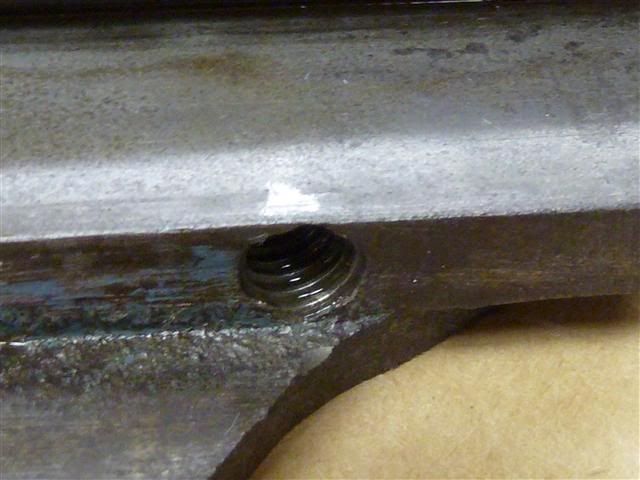 Upon closer inspection of the spot that you can feel with your finger, there is what looks like a small breach of the surface from the tap, or a crack or something.
See here -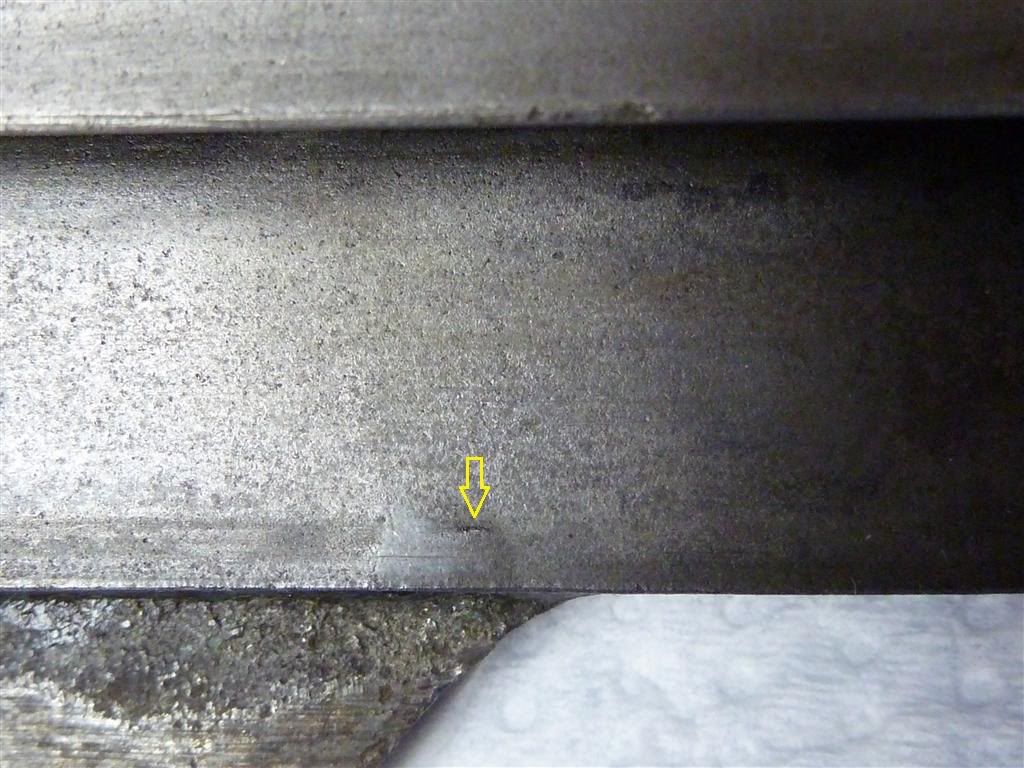 Now then, the bumps have to go. I am going to enlist a friend of mine to help me stone these down flat with the rest of the slide surface. However, in the case of the one with the little crack/breach/whatever, should a void appear in the top surface of the slide as a result, I am pondering how to repair this.
I have heard about metal filled epoxies that can be used to repair sliding surfaces but the name escapes me.
In any case, I'd appreciate any more ideas that people might have on this subject.
Thanks !