I was going to ask you guys if this would work, but when I got home today and opened the garage door the sun was shining on my lathe. Figured homework could wait.
When I moved my mill I had to rotate the head of the mill to wrap a strap around the overarm for lifting onto the trailer. When I got the mill home I used the scale to rotate the head back to square, btu I was unsure how true the scale was to square. So today I took a 4" section of 1/2" dowel and drilled a quarter inch cross hole. Then I used my lathe to drill and tap the end of the dowel with a 1/4-20 thread. Inserted a little key and viola: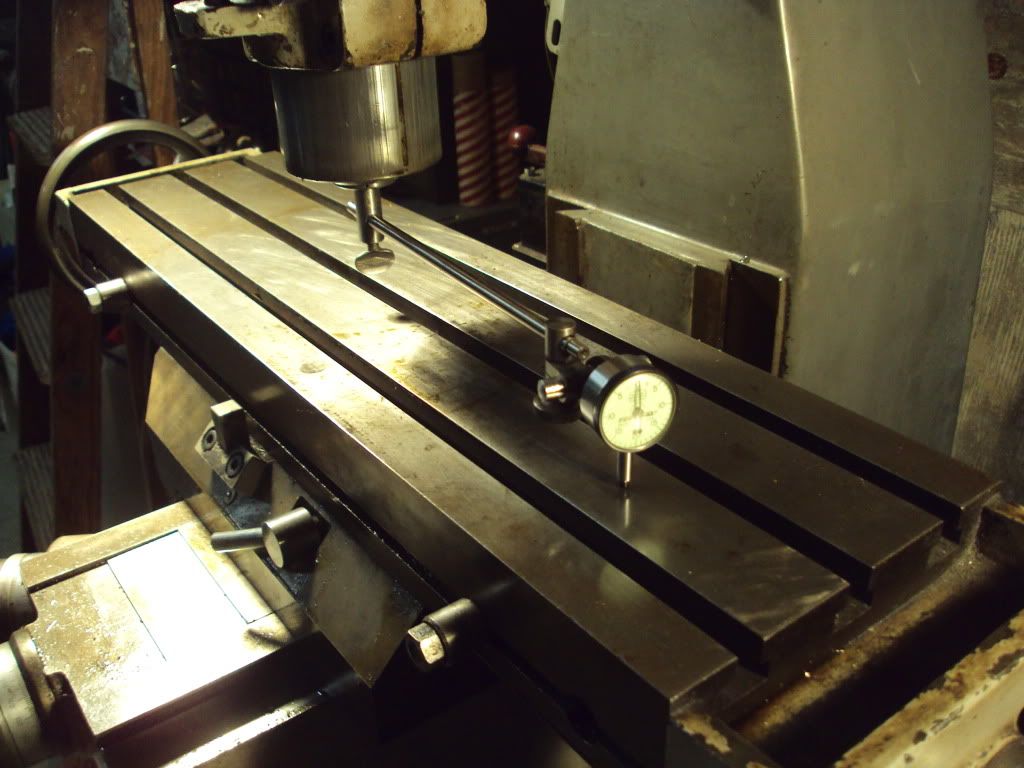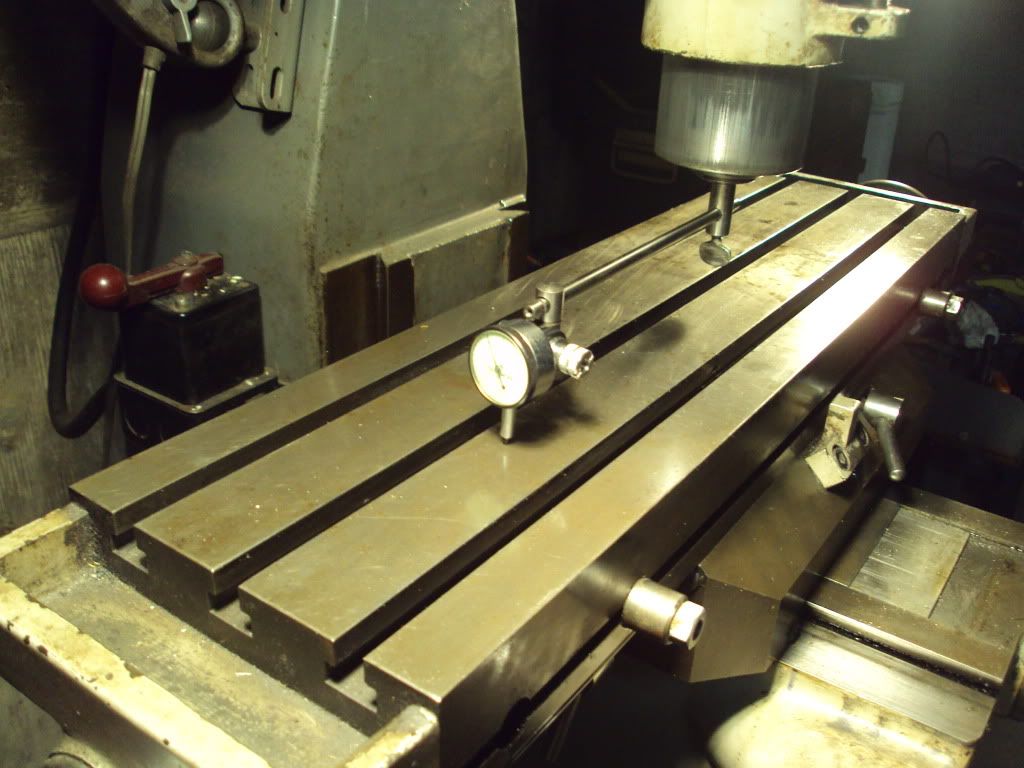 The arm is approximately 8" long. To prevent variablility I use the drawbar nut to spin the head around instead of grabing the arm with the dial indicator. When I first started the head was more than 1/8" off at 8". I was concerned that the bar and dial indicator setup would flex, but I spun the indicator around many times, and got the same measurement each time. After I got everything square to within 0.001" at 16". I tightened the screws to lock the head in place. Final check shows that I am 0.003" out at 16" with this setup. Spun the rig around 5 times and the measurement was the same each time. Not sure how this is normally done, but I think I am happy with it. Visually, I the scale still looks true to 90 degrees, so know the head didn't rotate much.