Here are some pics of the forge that I have been working on, and some little projects that have been training me. The forge is designed on Ron Reil's plans with Larry Zoeller's burner design.
http://ronreil.abana.org/minifor1.shtml
http://zoellerforge.com/
That's Hot!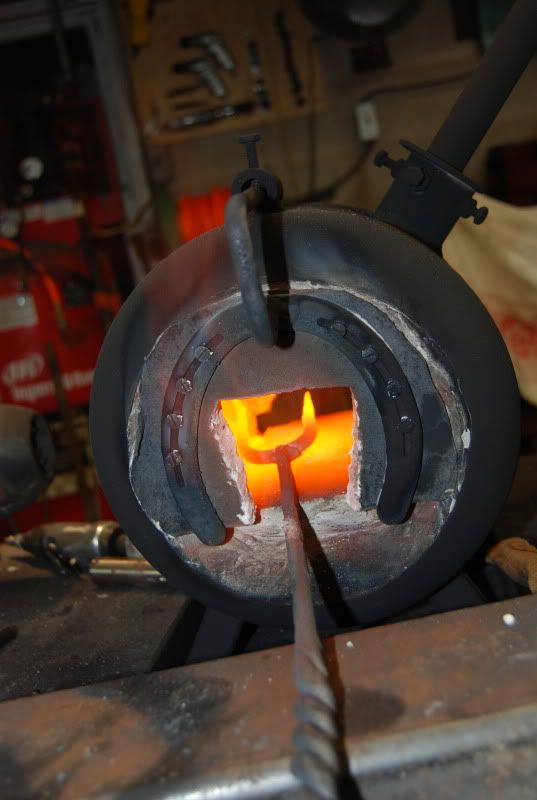 A view of the burner...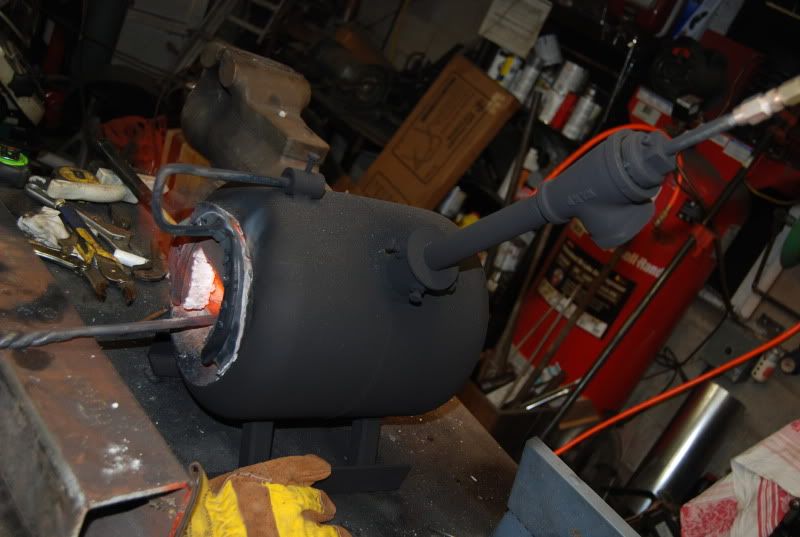 Close up of the chamber...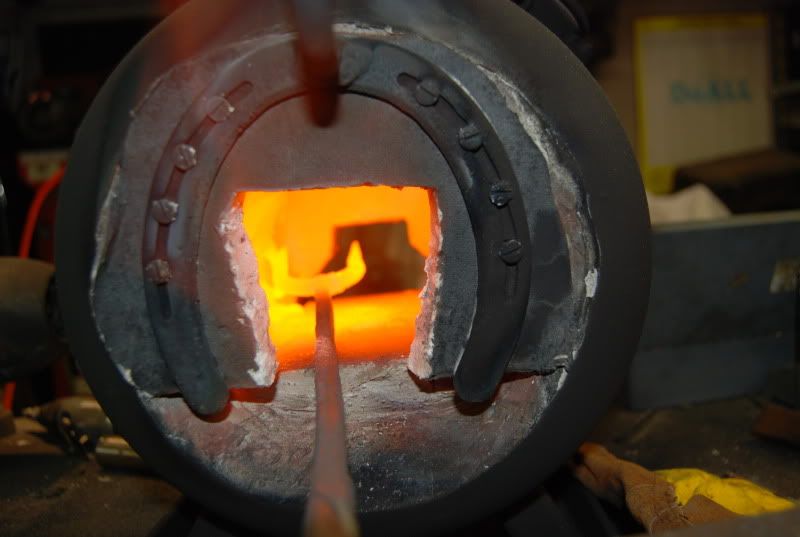 A simple hook design...