I've had my LW dividing head for some time that I refurbed, but no chuck to go on it.
I'm assuming an independent 4 jaw would be the most versatile for this unit.
The threads are an odd 2-1/4 x 10tpi, not the normal 8tpi so I'll have to thread an adapter plate for any chuck. The threaded portion is under the black plastic cap.
This unit also has a 4C collet nose and drawbar.
I have no 4C collets either.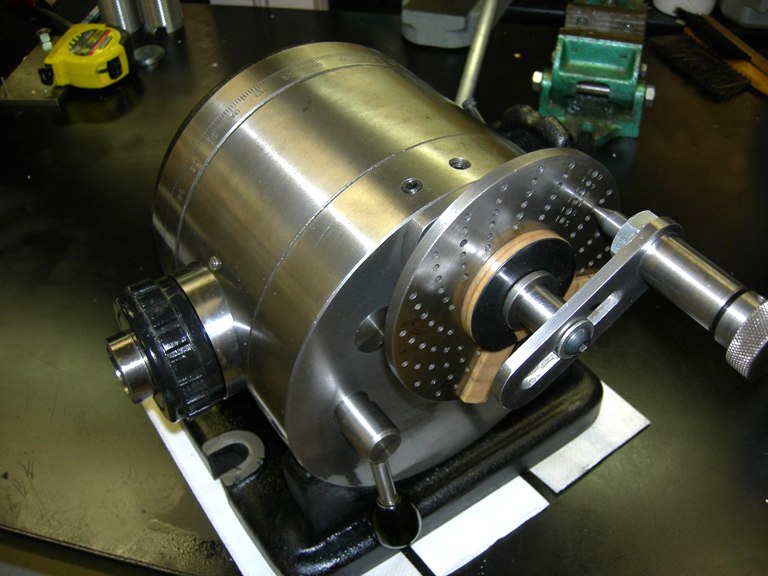 I want to use this thing!
Since I'm not spinning this at any rpm, would a cheaper chuck be adequate?
I see Shars has a 8" independent 4 jaw plain back chuck on sale.
Decent enough, or avoid?