Here's what the system looks like.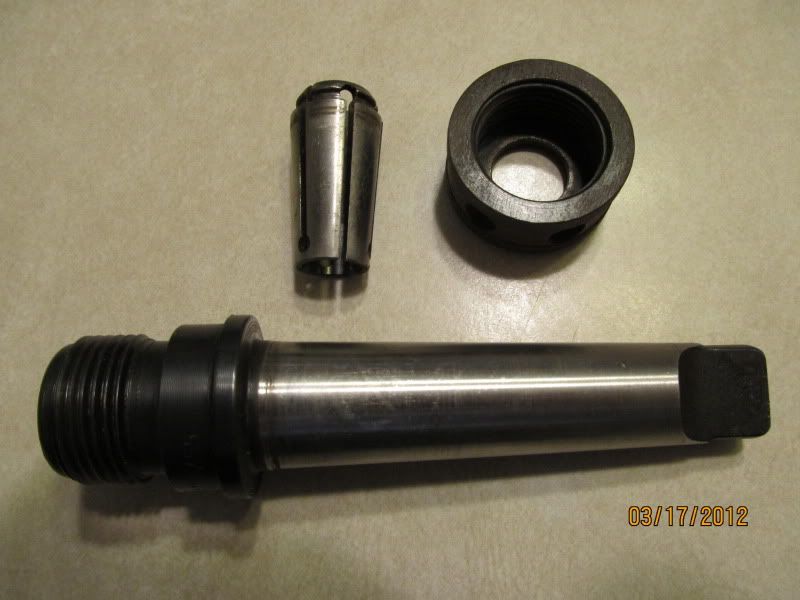 It looks like an ER collet, but the nut doesn't have a non-concentric ring to pull the collet out of the holder. It's a real pain to change the tooling.
What's the proper way to use these?
The shank on the large piece is a #3MT. The nut and shank are marked "Torshalla Sweden", so I assume they're original to the machine.