I'm making four of these aluminum roll-around stands for cages in the new Vet-Tech program at the school.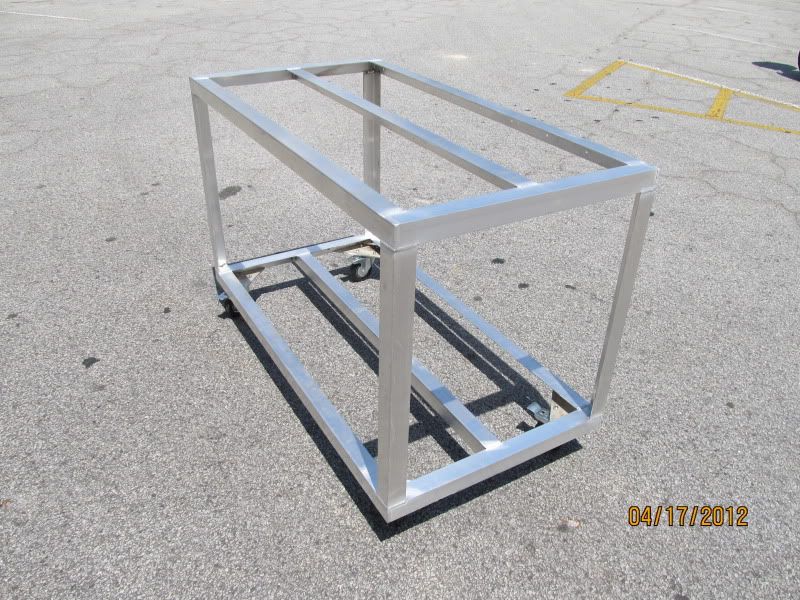 I spool-gunned the joints that don't show, and used TIG on the ones that do. They're made of 2" x 3/16" angle.
The instructor was adamant that I not waste much of the $2+/foot material. Out of the first two 25-foot sticks, I had two drops, one 1 3/4" and one 1/2". That's setting the bar pretty high for the rest of the project.
Working with lots of shiny new metal is always fun.