Saw Malc the scrappie at the recent ME show and he told me he'd seen a tub of new allen screws with some feather keys mixed up in them at the local yard
So this morning popped down, only 1/2 mile away, and had a good look thru.
As Malc says all new screws but all sizes and assorted, not bothered about them, had assorted boxes before and they never get sorted or used.
However grabbed all the keys and a decent quantity of M8 allen sets, 80mm long and being threaded all the way means they will cut down into any special size.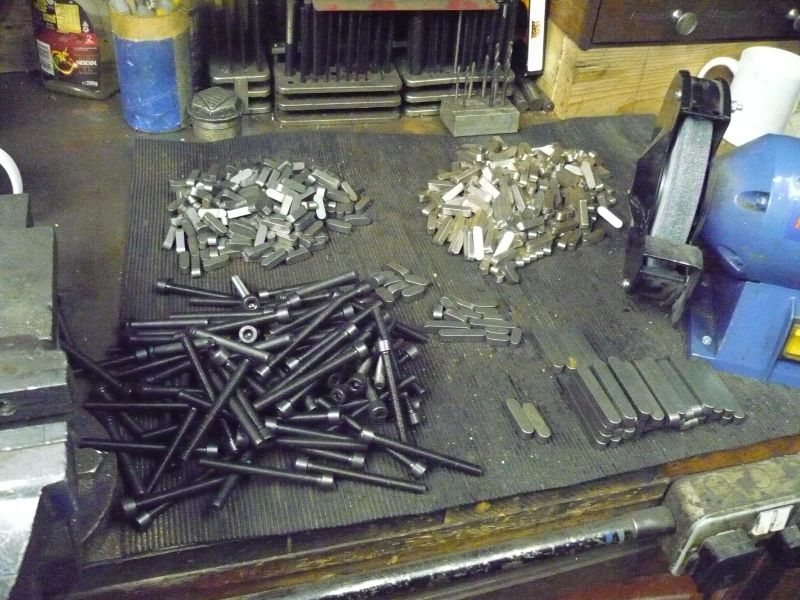 8 x 25 back left, 8 x 30 back right, 10 x 50 foreground and the cap screws.
Might not appear useful to many people but in the motor game virtually every motor needs a new key so very useful to me.
Bunged then on top of a 45 gallon drum and asked how much?
Boss walked over took a quick look and said £2, about $3 for the lot.
Dead chuffed with that, not a massive gloat and probably only suit me but nice.