My 3/8" black Delrin rod was down to the last inch but I decided to try to get one last part out of it.
I got it straight in the chuck by offering it up chucked in the tail stock.
Barely hanging on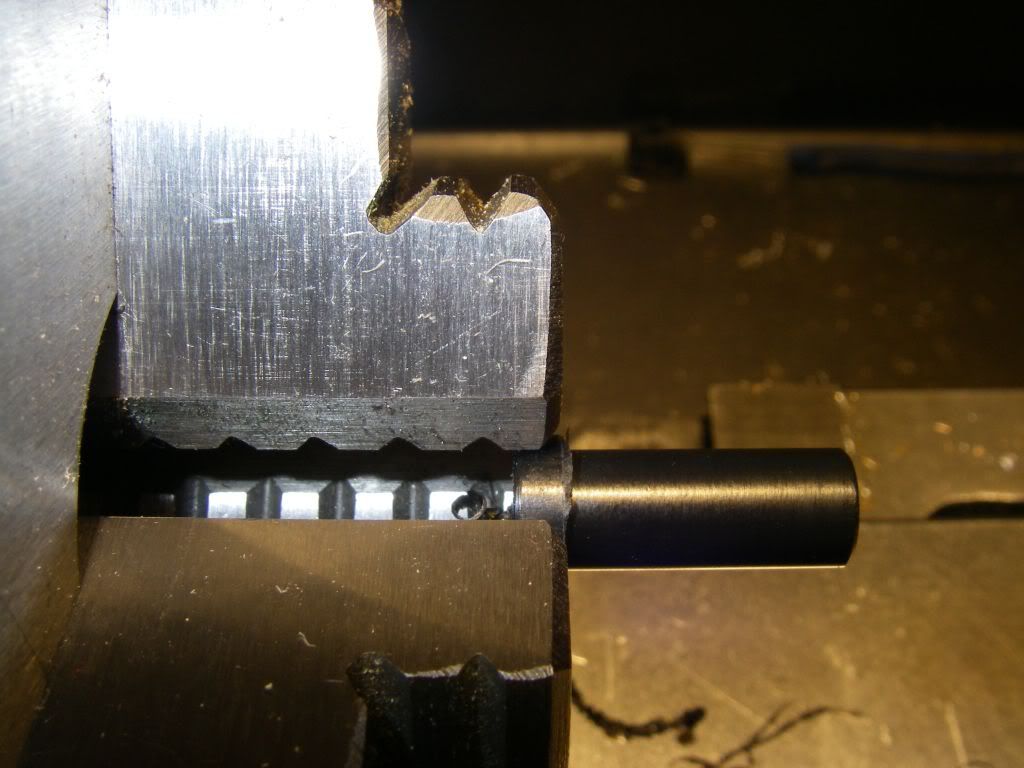 Machining complete on one end
Finished part
It never moved during turning, drilling through, and counterboring in spite of the fact that it's a slippery material.
That's a #8-32 screw for scale.