Originally posted by A.K. Boomer
Exactly right.
My photos do not have sufficient contrast to show the difference in material
but there are separate disks of tool steel, one in the base and one in the
articulating lever arm.
These are thick enough to allow numerous resharpenings and they are
reversible to extend the period between resharpenings.
Here is an exerpt from the
Operating Instructions
"The Di-Acro Rod Parter No.1 is equipped with cutting heads
that provide eleven holes graduated in size form 1/16" to 3/8"
diameter in steps of 1/32". Cutting heads of heavy alloy tool
steel, properly hardened and precision ground, assure a high
degree of accuracy and are reversible to offer double service.
They are easily removed for resharpening and can be quickly
reinstalled."
The 3 pg document includes an exploded view parts diagram.
Originally posted by A.K. Boomer
Yes, it works nicely. What's more, by removing the handle and the
gauging rod, the parter becomes very compact.
There isn't much to keep an HSMer from duplicating it. There have
been a few threads about bolt cutter blocks on the forum and I am
posting about the Di-Acro in part to offer a variation on the themes
presented in those threads.
I bought this one knowing it appeared to have been repaired. The
repair seems to be well done and to have lasted for some time. I
am confident that the parter will serve well for my purposes.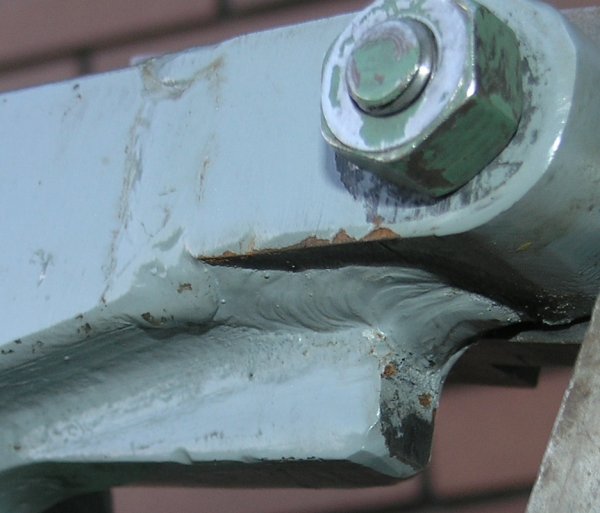 .