The following bycatch appeared on deck after I was forced to use a
net rather than my customary hook during a recent outing.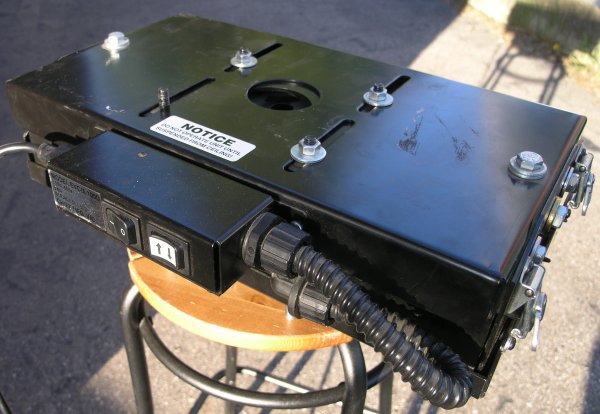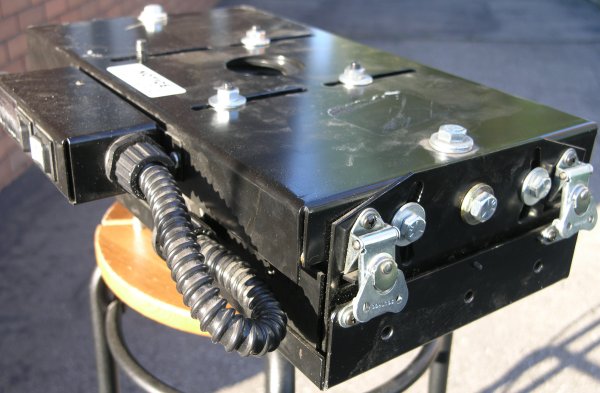 Didn't know what it was but concluded that it looked like a wall or ceiling mount.
Appeared to have two sections with four latches to clamp these together,
but I couldn't separate them. Also noticed that it weighed more (48 lbs)
than its dimensions (approx 10" x 16" x 4") would suggest. Initially, the
plan was to turn it in on my next trip to the metal scrap dealer.
Turns out that the device is a Chief EVCM-100D motorized projector lift.
There is a motor and a cable winch inside. It has a maximum capacity of
250 lbs and a maximum travel of 20 feet. After releasing the four latches,
the lower plate descends suspended by two cables paid out from the
winch in the upper case.
I do not have an immediate use in mind for this unit but I anticipate
putting it to work in the shop as a lift for moving work onto the lathe,
mill or perhaps work benches.
Oh, below is the principal catch I set out to land: a Di-Acro #1 Rod Parter.
It has eleven holes from 1/16" to 3/8" in steps of 1/32".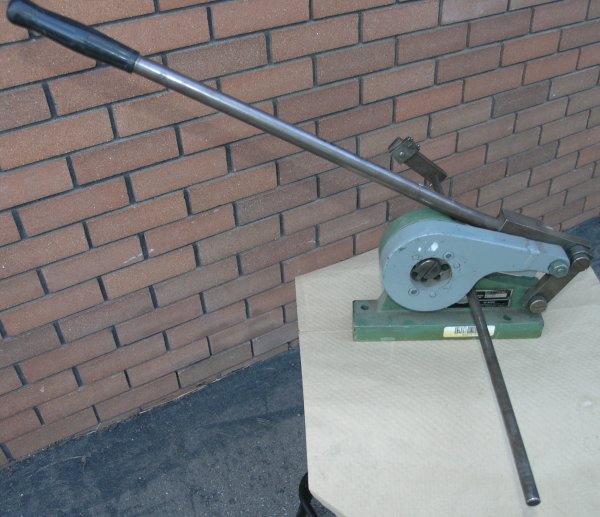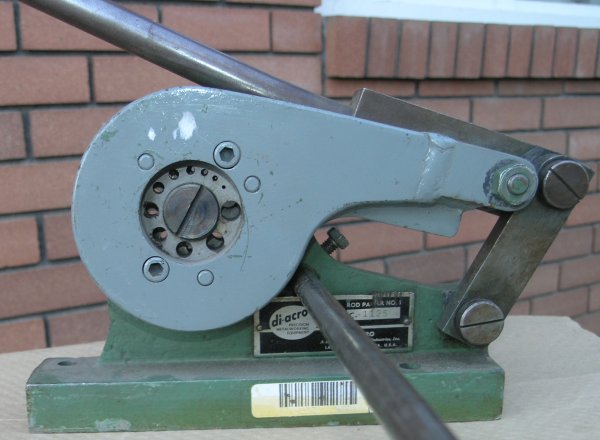 .