I bought an old small metal cutting BS and have been slowly modifying/improving its operation.
Blade cooling.
Tank made from 6" PVC pipe holds 6.5 L of coolant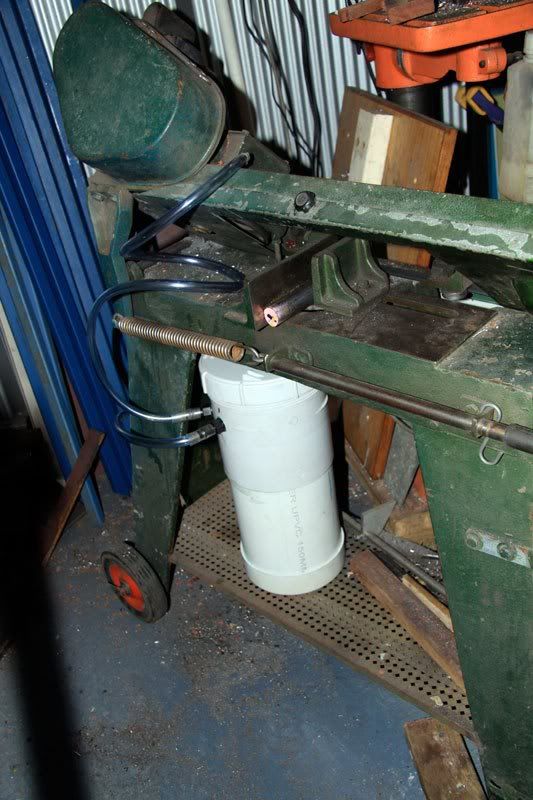 A Small Aquarium pump drives the fluid around the circuit. Power for the pump comes from a socket from motor switch
Mk II version of tank with fluid level window and click hose fittings for easy tank servicing.