So I bought a 10" Atlas lathe which had been dropped. The Gear banjo was broken, the gear housing door was cracked off with a piece missing, the end of the bed the door hinge was fastened to was cracked off and the motor bracket smashed.
Well I fixed all those things without having to buy any parts (even a couple of parts would have cost more than I paid for this machine) and assembled everything and when I start it I realise that the two step motor pulley is pretty bent - don't know why I didn't notice that before. So I put my puller on it and it moves easily about 1/2" and then seems to stick. I take the puller off to check that the puller center is not hanging up somehow and then I notice that when I spin the pulley it is perfectly straight.
Well I should have just knocked it right back in place but I decide to pull it off anyway (maybe the shaft is bent too and the pulley turned 180). So I put the puller back on and give it a good crank and rip the large pulley clean off the pulley body.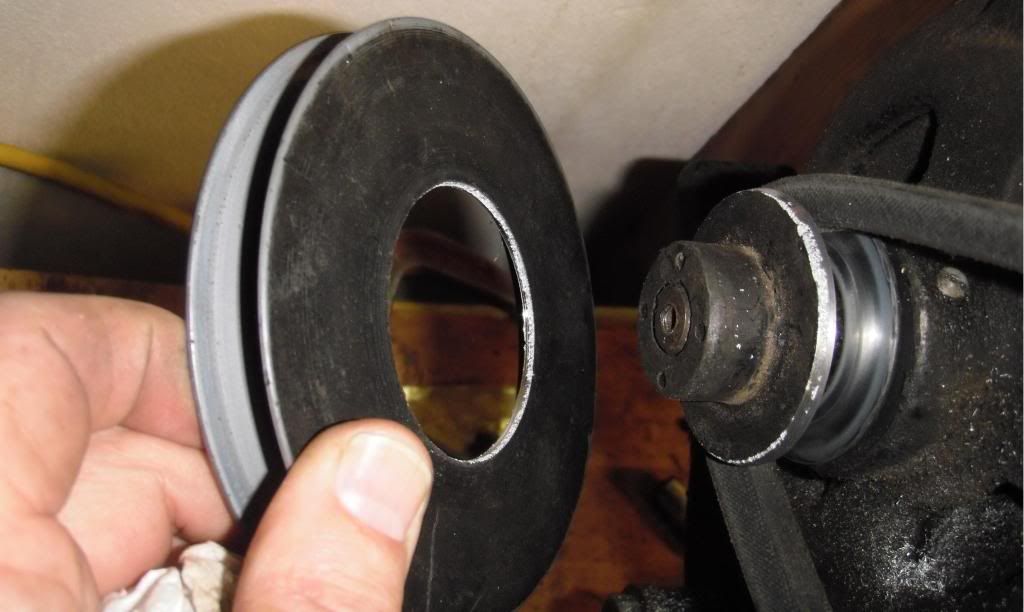 Well, on Ebay people were asking $60 or $70 for these things so this one gets repaired: