I did them both today using the cut, fold, and weld process with some 1/8" steel. First is cutting them with the plasma torch so they can be folded along interrupted cuts.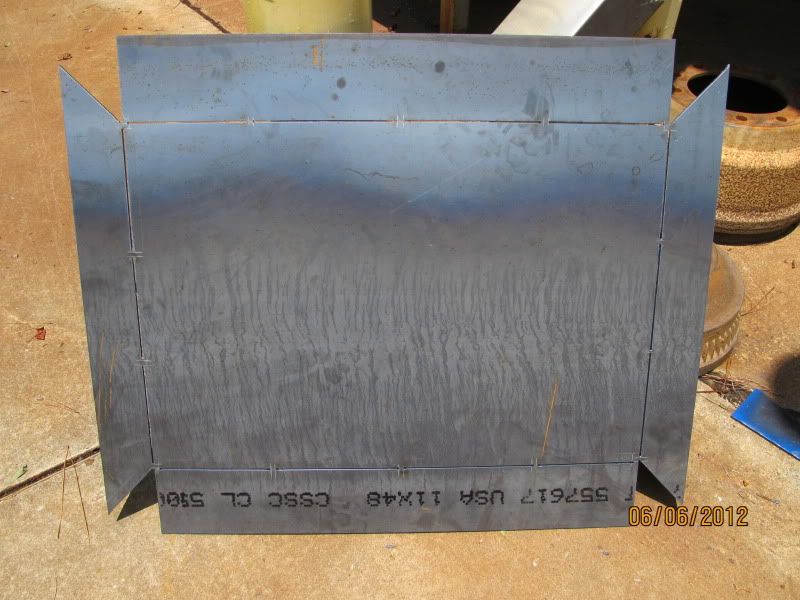 That's followed by folding and tacking.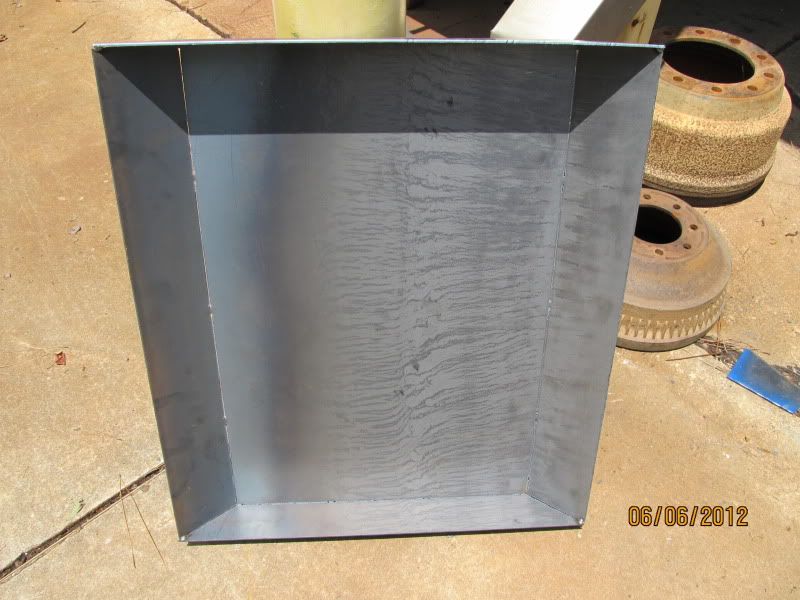 And finally welding up the joints.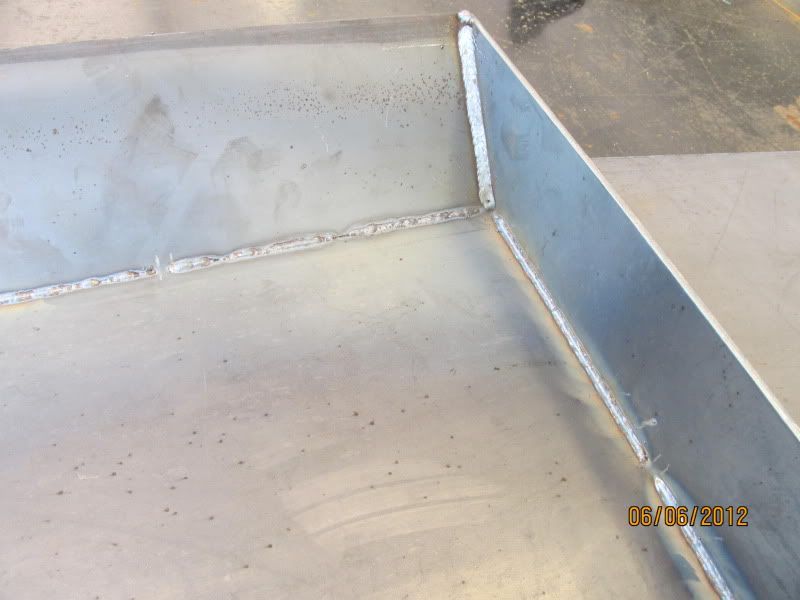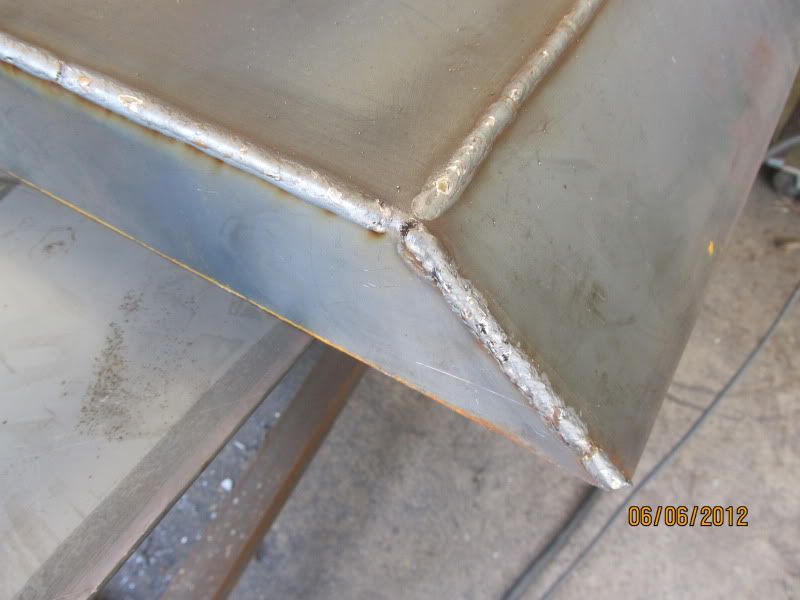 I got such good burn-through that I don't need to weld the inside.