Folks –
Sorry in advance for what might be a bit of an epistle. I tend to get long winded at times….
I have taken the 3 phase electric motor apart on my Raglan 5" lathe restoration project. I had connected a vfd (inverter) to it and ran it up a little when I initially removed the motor from the machine some months back. It seemed to run but there was an annoying squeak that turned into a bit of a screech as the rpms increased. I shut it down and set it aside for later, resigning myself to the fact that I would at least have to open it up and inspect the "innerds".
Later finally arrived, and I took it apart a few days back. It's an open frame style motor and as a result, there's 50 years of dust and a few chips that were found inside. I gave it a good vacuuming, then wiped down the inside of the end caps with some mineral spirits to clean it up. Here's a picture of the bits and pieces –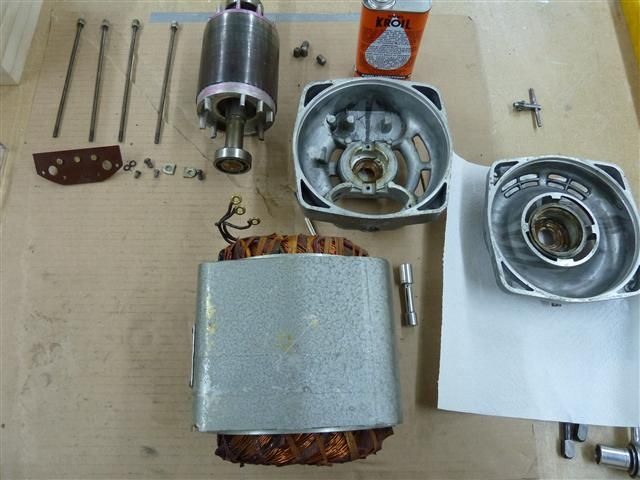 The squeeking and screech that I heard might be traced to the surface of the armature that looks a bit scuffed, but otherwise in reasonable shape. There's a few dings here and there, maybe as a result of chips and/or handling during assembly. Here's a picture of the armature and a closer shot of the surface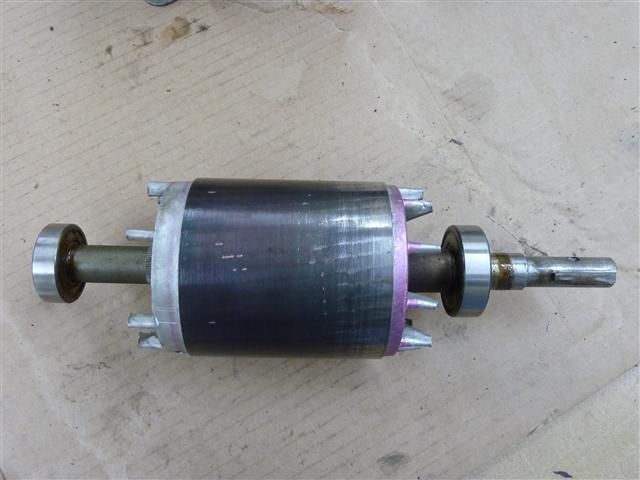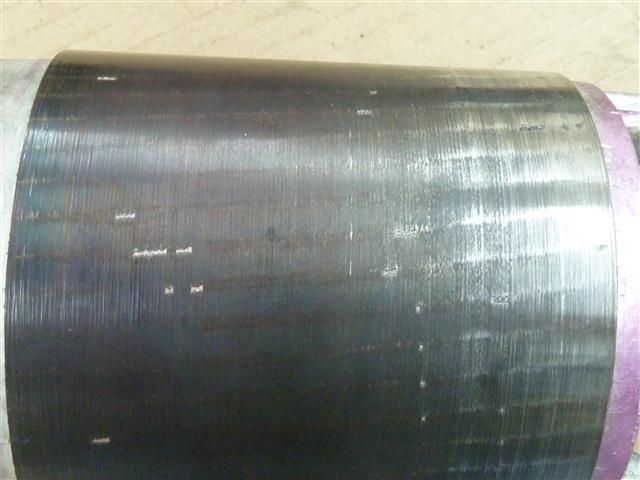 Here's a picture of the inside of the stator. Fairly decent, with some of the varnish obviously scraped from the surface in spots. There's a large area of black "grunge" on the left side of the windings that looks like the first point of contact of oil/swarf that made its way inside the motor.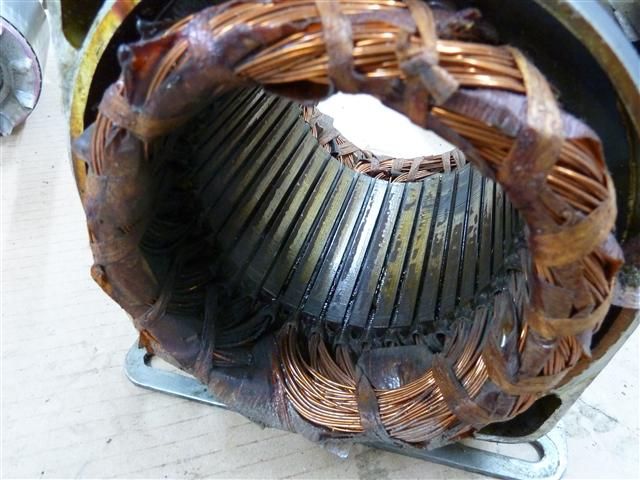 ----continue to part 2 posting----