After the scrapping of the big TOS I was left with what looked like a WWII battlefield.
From this.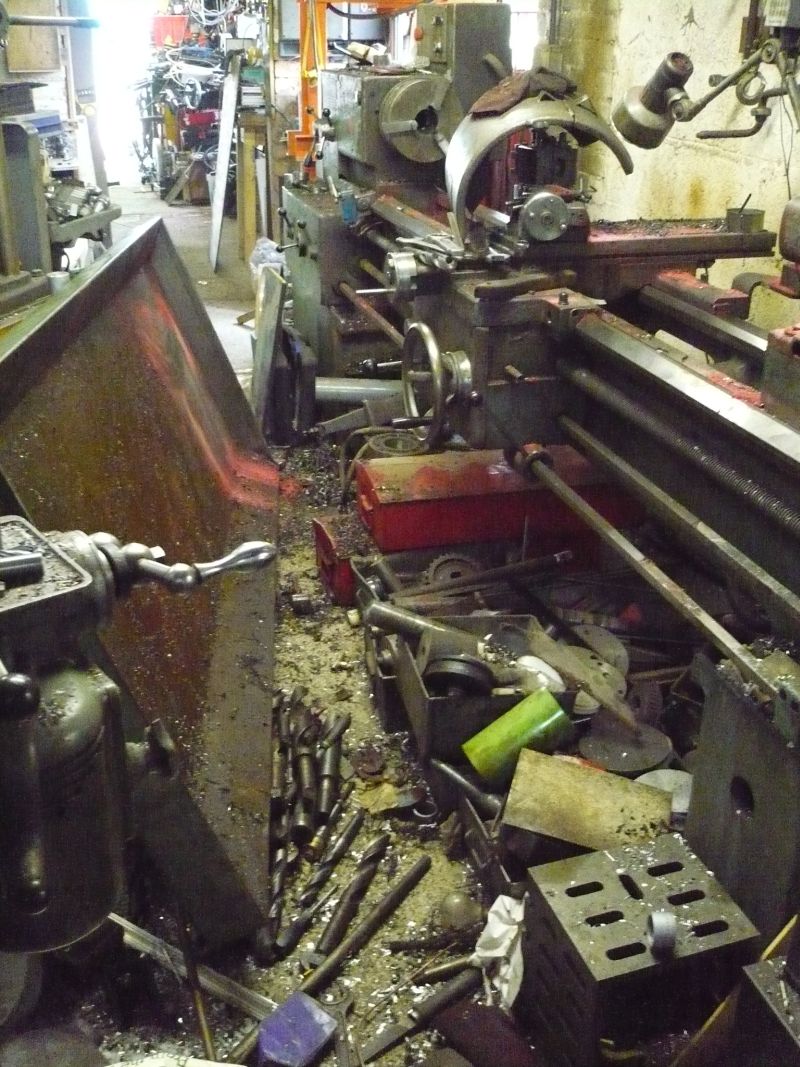 to this.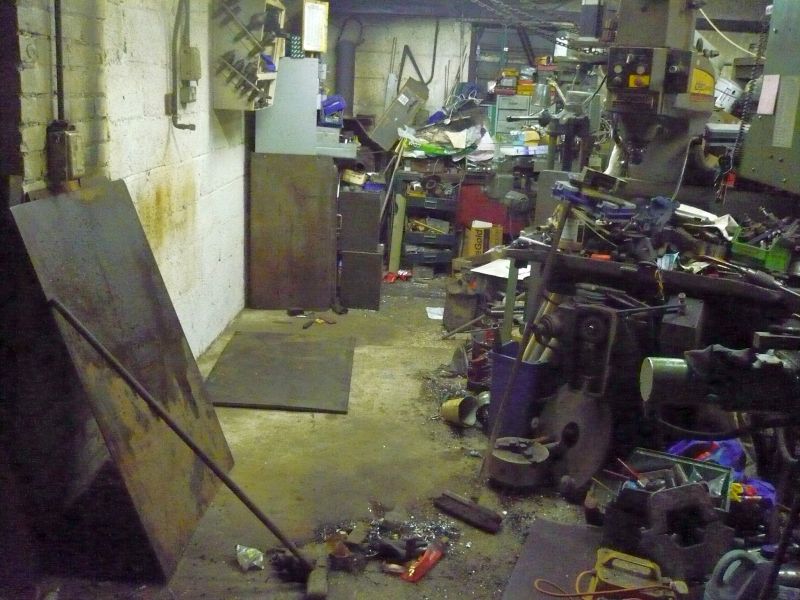 And at the end of yesterday after a full days cutting chopping and welding we are now here.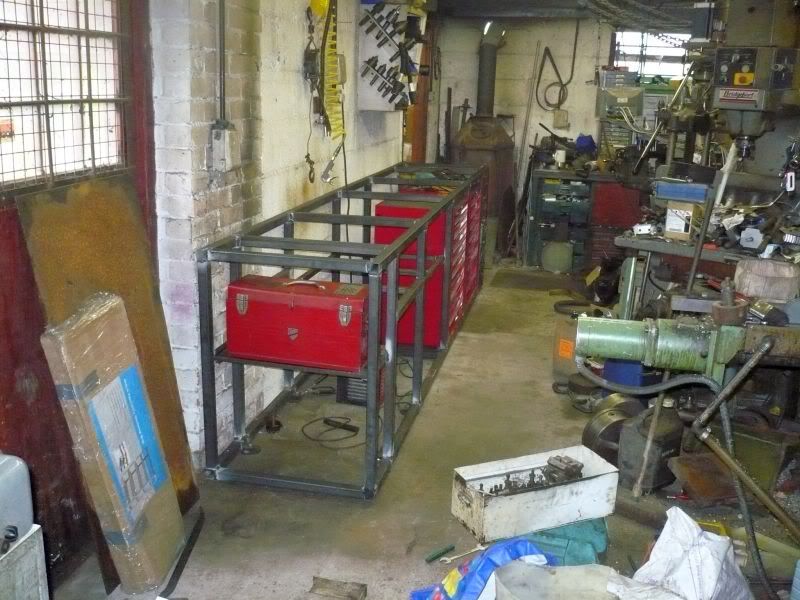 Still looks a mess and a lot of what's strewn around is due to go into the new bench or sold on.
Bench is 12' long with 5 large tins in runners at the far end to hold useful short ends of steel, alloy and brass.
Two new 7 drawer cabinets from Machine mart for inserts and other small tooling, that will get rid of the cupboard above and I'll get the wall painted.
Two shelves this end to hold the nearly obsolete toolboxes from the truck garage.
Next to that at the top will be a pull out drawer to hold the small CNC engraving machine as it only needs access to change the plate being engraved, no need to take up valuable worktop real estate.
Below that and next to it are cupboards. Ordered two big 10' x 5' MDF sheets for the worktop, shelves and door fronts.
Get nephew to cut these out as he has a kitchen and bathroom business and has a CNC saw which works all the cuts out and saws very accurately.
Aim is to get 3 or 4 small CNC's on the top for small production work.
Unfortunately work keeps getting in the way and it's liable to be a bit protracted in getting done but it's getting better all the while.