I was looking through an old book some call the bible ... the old southbend
book " how to run a lathe "
Anyways .. I was reading the area about thread cutting and have to
admit that I don't do it this way .. as far as tool setup goes.
a picture is worth a bunch of words so .. here is the diagrams in question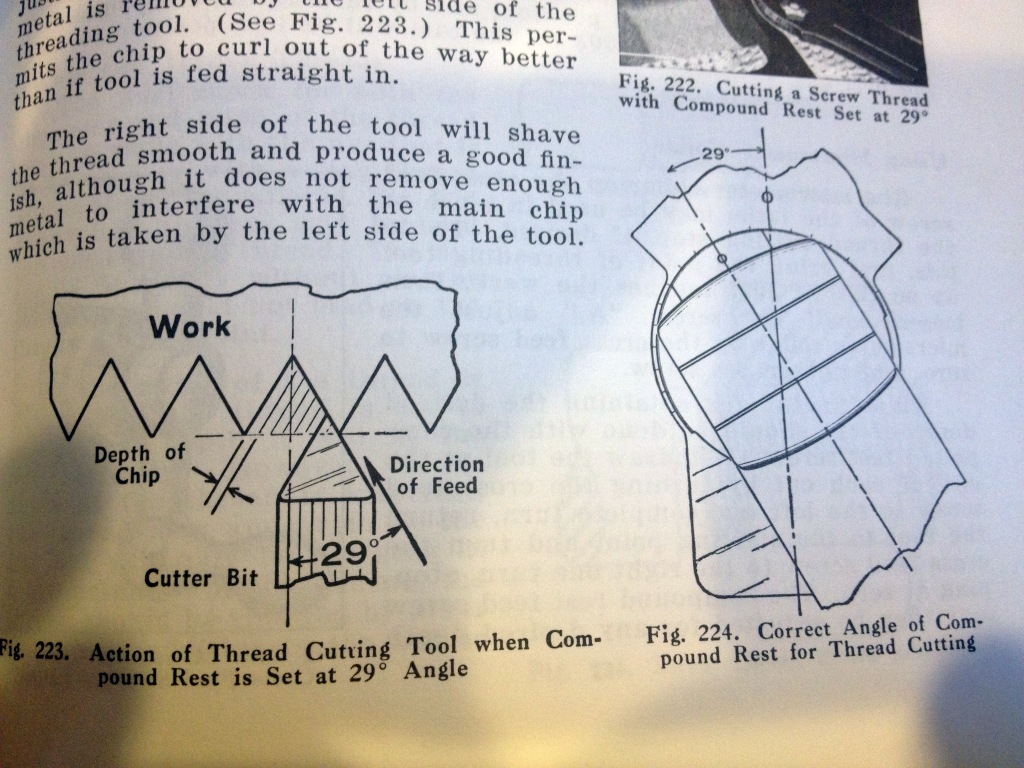 I never knew about the 29 degree for the compond part .. and the
associated angle of attack for the cutter.
I always just set it at 90 degree and went straight in ...
My threads have never been very good ... is this why ??
Does everybody do it the way in the book ?
I never ever even feed with the compound .. I always feed with the
cross slide wheel.
Mike A Mick