Y'all want to know the "first line of defense" when A&P mechanics inspect composite structure in the field? This includes wings, rotor blades, and propellers. Not being signed off on Airbus structure, I cant vouch for it, but I would be extremely surprised to find this method not in use.
Sitting down?
You "tap" the area under inspection with a "post 1964" American Quarter. You are trained to recognize the "DEAD" sound of a separation in laminates, as opposed to a solid "ringing" tap where the structure is intact.
Here's what happens when you don't pay attention:
(happened in flight, by the way)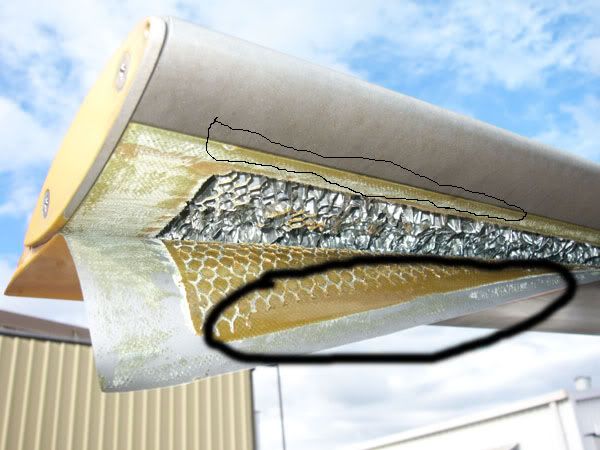 That area with the thin line encircling it, is the area that SHOULD have been inspected by sounding, or tap checking the bond between the skin & leading edge extrusion. I bet this guy picked up an awesome 1/per rev when this puppy shucked loose!
The paint erodes away, exposing the seam between the honeycomb panel & the leading edge, and at 400 mph or so, sooner or later it will unzip, often with fatal consequences.