Well, it was a very hot and nerve wracking couple of hours, but I managed to get it in the garage. My fiance helped me get it part of the way down the ramp but then she had to leave for work. Getting it the last couple of feet into the garage turned out to be a real PITA.
Here are some pictures to show to your OSHA inspector:
Had the trailer jacked way up and a bunch of 3/4" black pipe rollers. Probably should've used something heavier as they got all bent up rolling down the ramp, but oh well. Couldn't go much bigger and still have enough clearance to get it in the garage!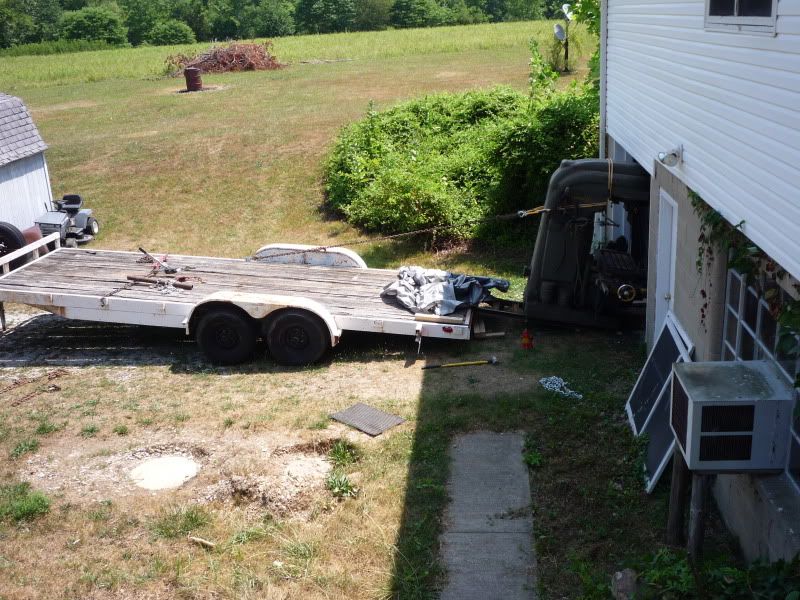 It was a tight squeeze there for a little bit, but once I got it off the ramp, it slid in. Stalled out about 3/4 of the way down the ramp and needed some persuasion from a handyman jack. It was a slow process of letting out some slack and then pushing the base a little... lots of back and forth.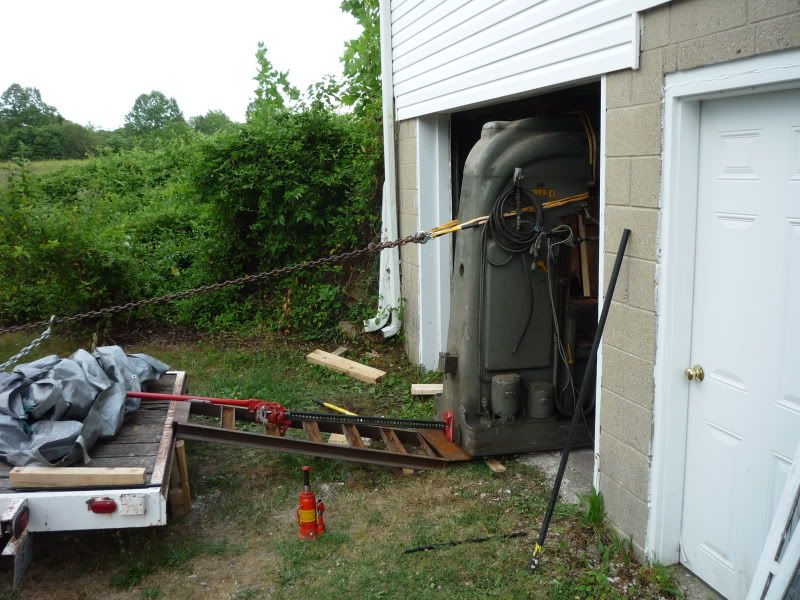 Here it is in the garage. You'll have to excuse the mess - eventually, I'll get it into the basement proper will it will be used. the garage will be the dirty shop with grinders/welders/torch etc.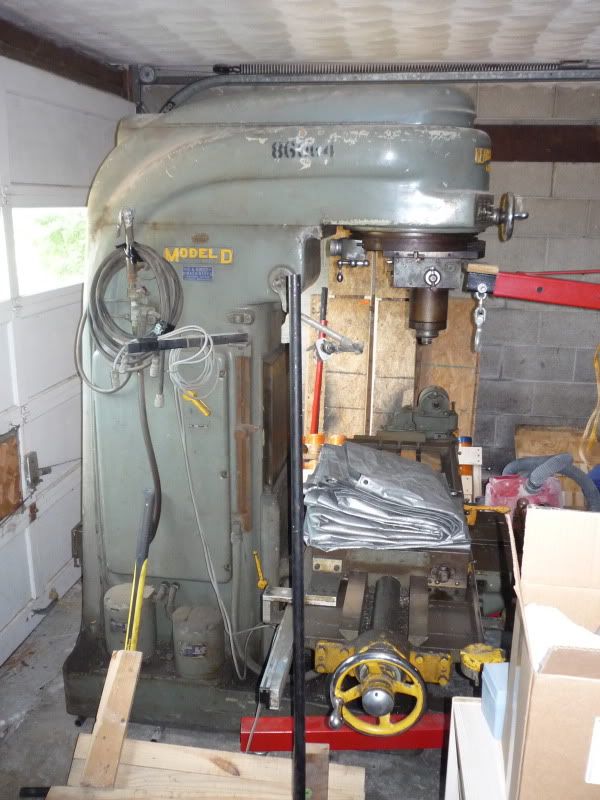 The best part is: I still have all my fingers and toes!
Actually, I'm really excited because I
can
get the top of the mill open to change speeds without hitting the ceiling. I posted an earlier thread because I was concerned that I wouldn't be able to get to get the top open with a low ceiling, but it clears by about a hair. Should be even better once I get it off the rollers.