As promise Here are my pair of model shapers I designed and built with some help from my friend Monty. They weigh in at 50 pounds each and hand full to carry around. Took a .015 deep cut in aluminum with .0025 feed . Cuts slick as glass .First photo they are lined up face to face so you can see both sides at the same time .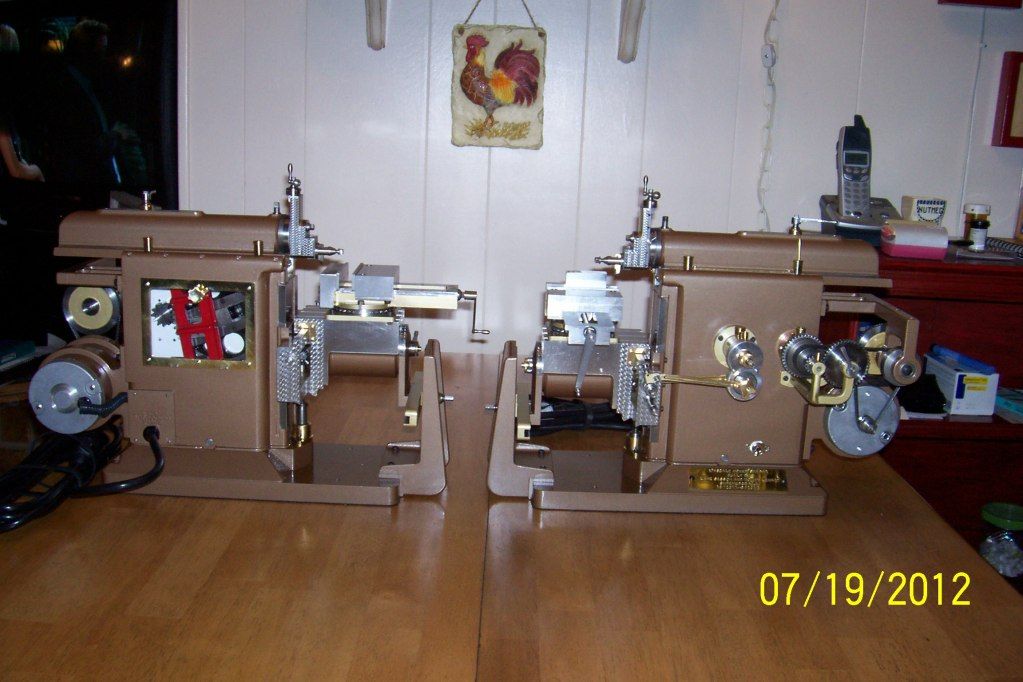 Next view is back side rear .
A size comparison with beer bottle .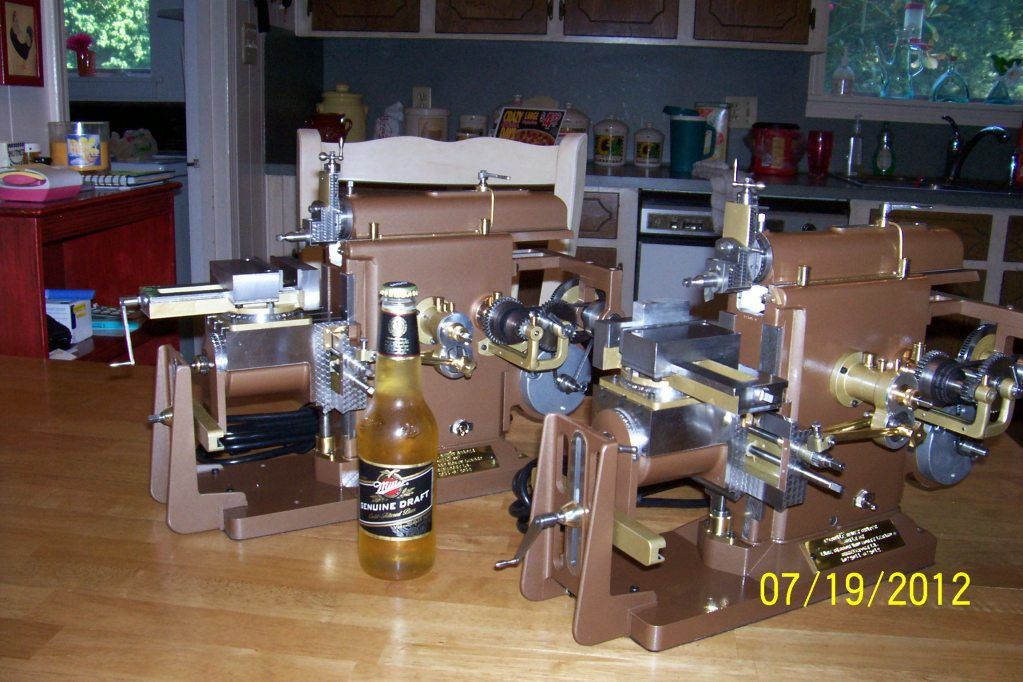 Right front side view.
More to come.