I received a few 'new' books from a specialty publisher in
the old country yesterday.
I am disappointed to discover that there is a problem with
the binding staples for one of the titles. The other staple
has suffered a similar fate.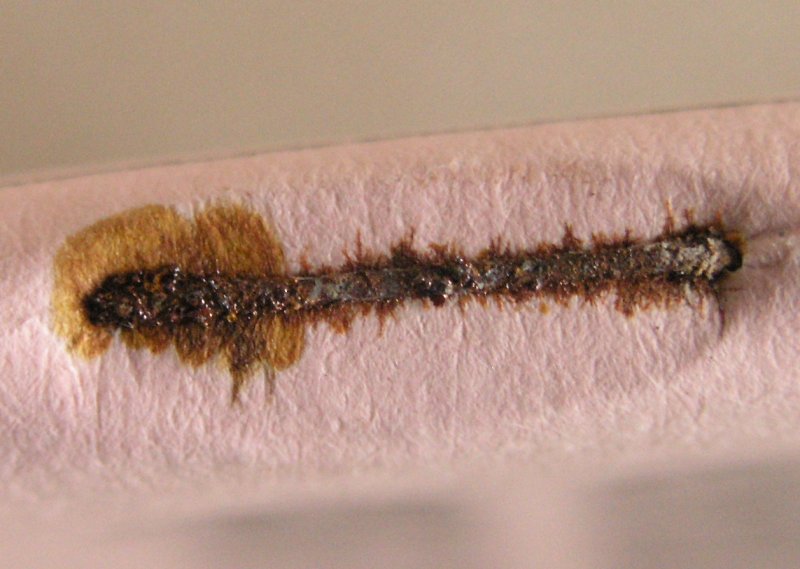 In the first place, who in their right mind would represent
something in this state as being new ! Take a guess as
to how many times that book can be handled before those
staples fail and the pages come apart in my hands.
In the second place, who decided it would be acceptable to
use bare steel staples for binding a book in a damp climate.
Sheesh ...
UK members, is this a commonplace problem there ?
.