Here's an image of the M6x1 stainless steel all-thread rod I'm going to use for a leadscrew in a small project. I'll be making the nut using the technique
here.
I'm really only concerned with making the threads smooth, not making them more accurate. Plan A is to use a cast polyurethane nut, 60mm long, and valve lapping compound, 120 and 280 grit. The length of the leadscrew is 350mm. I'm not sure if the polyurethane can handle the heat created by the friction from lapping. Has anyone tried this? Is there a better way to do this (inexpensively)?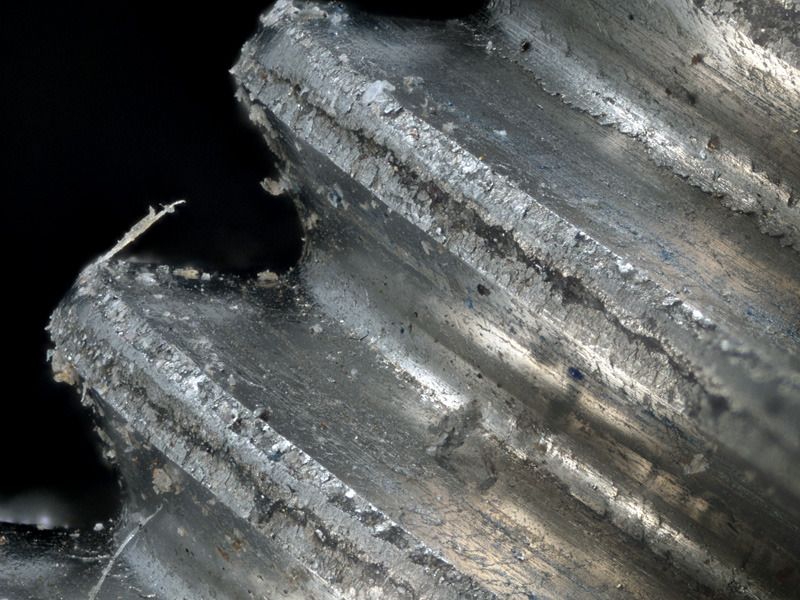 Note: Magnification is 7X. The image was created from 156 individual images by focus stacking with Zerene Stacker.