I thought some of you guys might be interested in a little project I just finished. It is a set of bending rolls which I will be using to form some guards and other bits and pieces for a much longer term project - classic make the tools to make the tools situation ...
The rolls are from a Hemmingway kit, which in turn is based on a classic George Thomas design. I made a few minor modifications but it is essentially the original design. The idea is to use a rear mounted deflecting roll rather than the more typical pyramid arrangement. This is supposed to have some advantages in that the radius being rolled can continue right up to the end of the stock, rather than having flats at each end. This does work as intended, although it is necessary to reverse the stock on each pass.
The overall layout: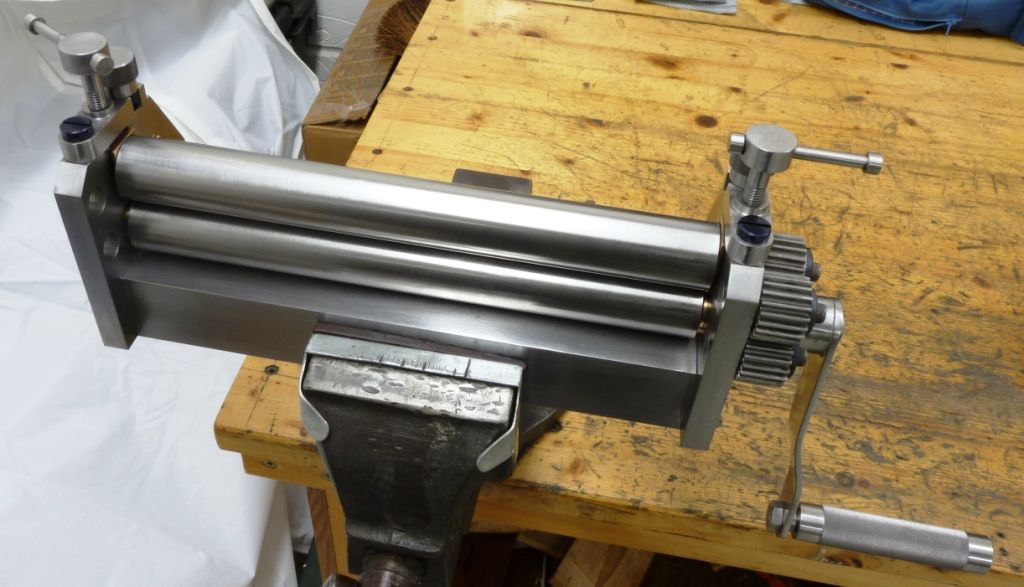 the rolls are intended to be held in a vice as shown. The gears provides a positive feed to the two front rolls, which pinch the work under the control of the screws at the top.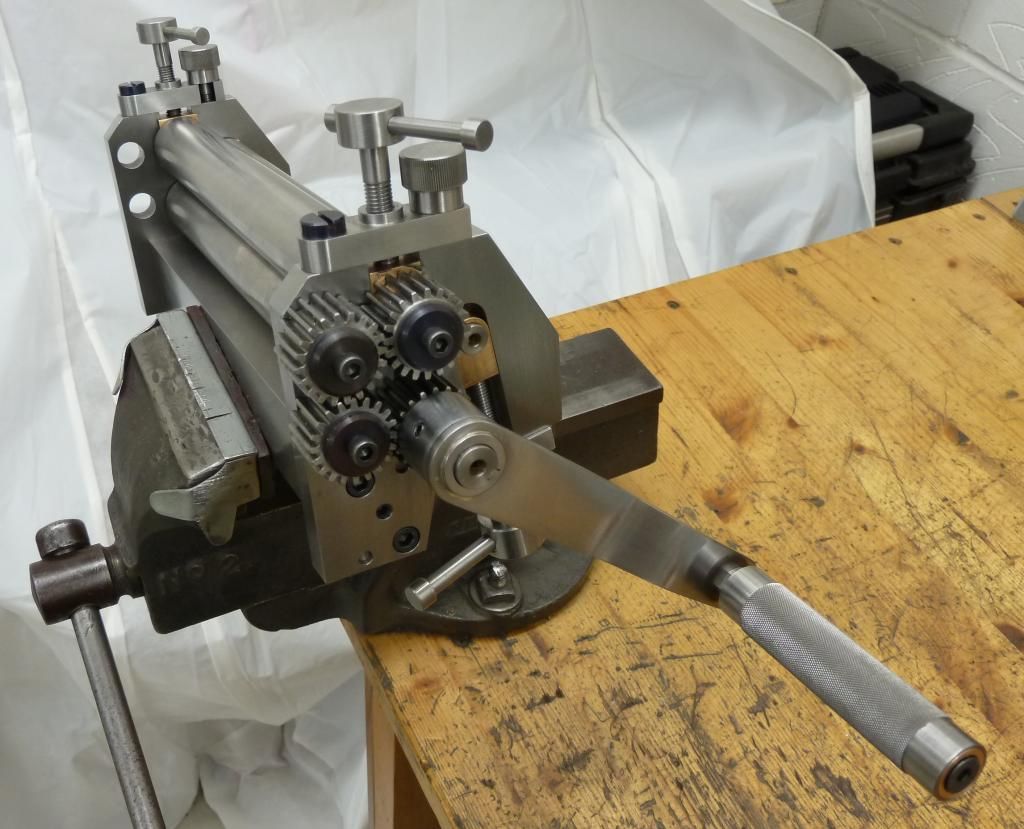 Since the front rolls need to adjust to accommodate different thicknesses of stock, the gear arrangement has to allow for this.
The latches on top open so that if a complete ring is rolled, the stock can be removed with the roller. The bronze bearings have inset hardened steel pads so that the bronze doesn't get damaged by the ends of the screws. There is a similar arrangement for the bearings holding the rear deflecting roll, which has a much longer range of adjustment.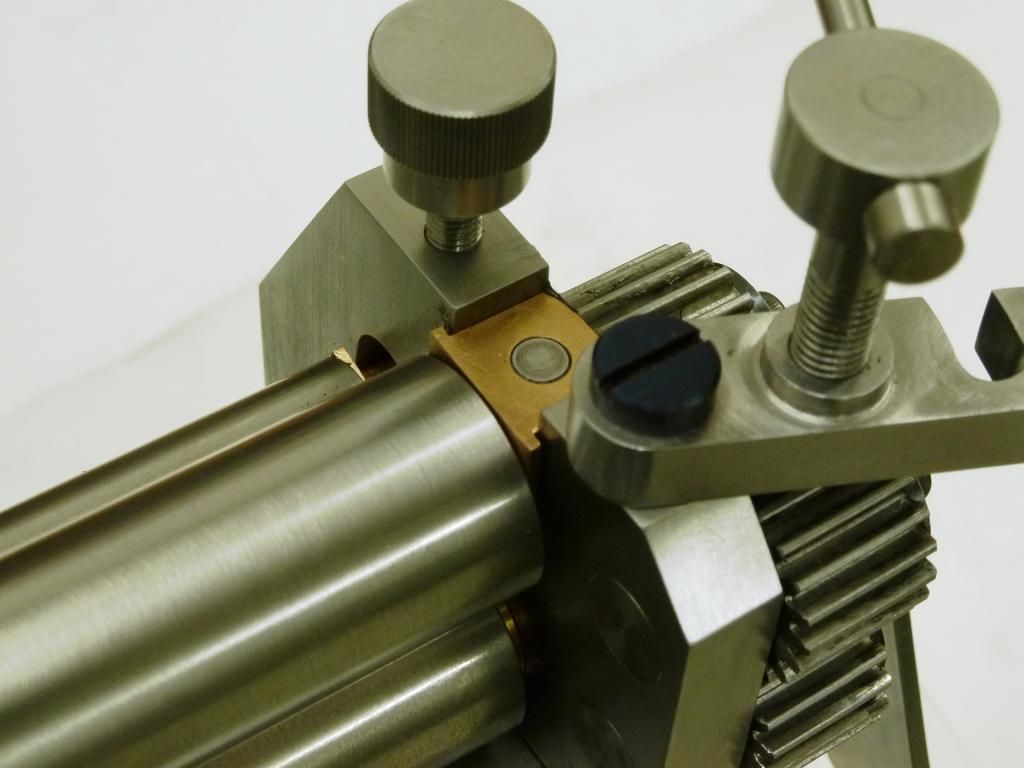 View from the back: