Well to give him his full name it's Mr Four Key.
He was born in the Hyster fork truck factory sometime in the late 1970's and presumably had an easy life with his first owners with being new.
How many owners he then had I have no idea but I bought this about 10 years ago in rather a sorry state. No brakes, handbrake cable missing and one cell of the batteries linked out as it has blown up thru being charged up the wrong way.
But hey it worked, lifted 3/4 of a tonne and was small enough to go thru a standard door being 28" wide and 6' 2" tall.
I have no reason not to believe that the batteries are not original seeing as they have over spray on them and look that old.
Brakes still don't work [ got reverse
] and now down to having three cells linked out but it won't accept any charge at all.
Batteries are not an option given that the scrap price of batteries is so high. I paid £440 for this 10 years ago, S/H battery pack is liable to be around £600 and the truck will still be 40+ years old with no brakes so it's time to do a tiffie.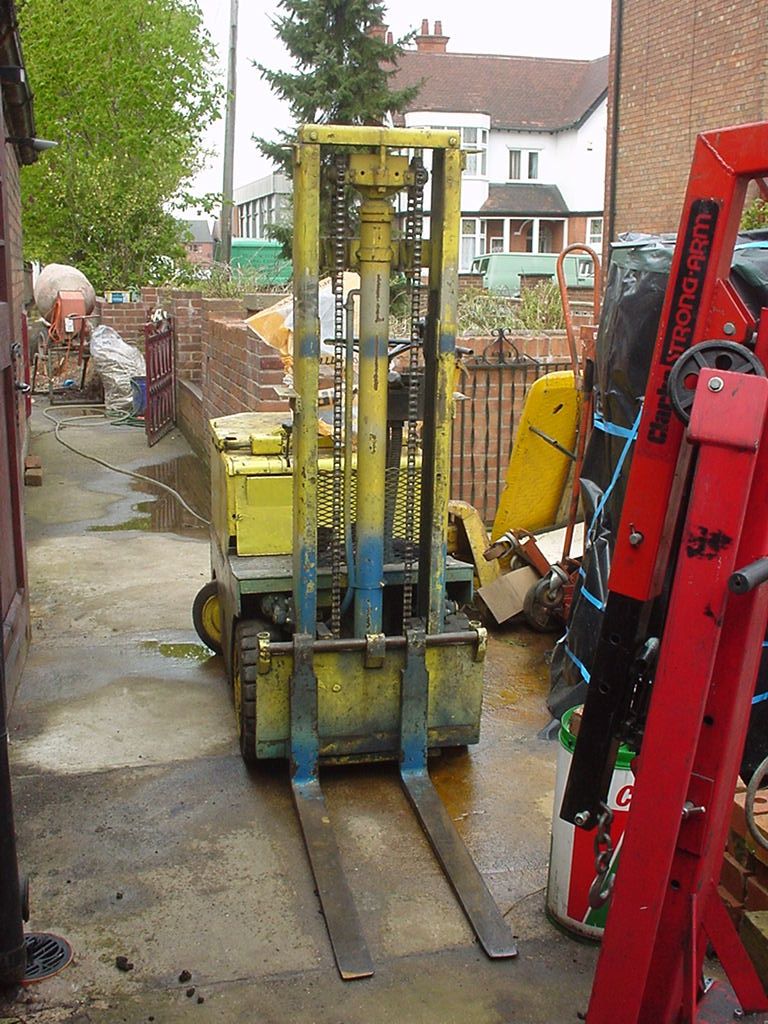 Didn't realise just how old as in the picture the old green van is visible, had the later red van over 10 years.
Local scrap yard reckon it will weigh in for £300 so £140 running costs over 10 years isn't bad, don't use it a lot, probably only 2 or 3 times a week now.
Going to see a new, well S/H, truck this afternoon.
R.I.P. 4Key