So today got a visit from the local scrappy, seems he's bought a couple of new fork trucks for round the yard. Well new to him and very late clean models but one has a problem with the steering.
Bearings on the king pins have collapsed and generally shagged to top of the beam where the seals fit.
Soooooooooooo, throw the beam up on the POS Bridgy and nail it to the bed.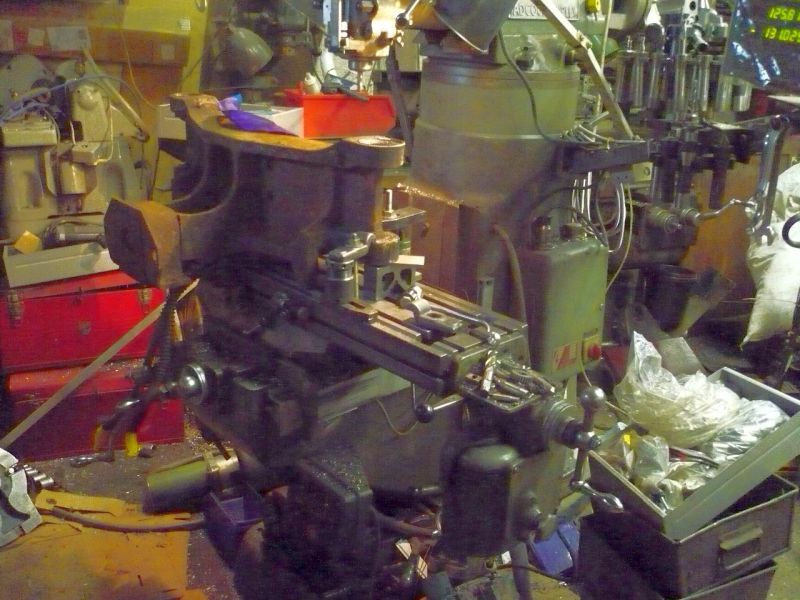 Then bore the damage out, size doesn't matter as you'll see in a bit.
Nice cleaned up register.
New inset pressed and loctited in both sides, jobs a good un.
Final bill ?
No Charge.